Antibiotic America: The dangers of overuse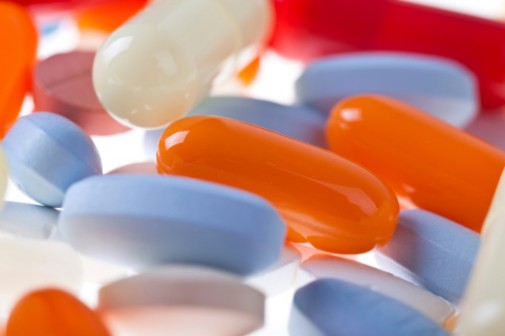 Since penicillin was introduced in the 1940s, Americans have relied on antibiotics to treat a myriad of illnesses. However, widespread overuse of antibiotics has led to an increase in antibiotic-resistant strains of certain diseases including pneumonia, meningitis and even foodborne illnesses (E. coli and Salmonella), according to the Centers for Disease Control and Prevention (CDC). Over decades, many bacteria have adapted to the drugs, and have, in some cases, adapted so well that no antibiotic is effective in killing them.
This puts Americans in a difficult position. If your doctor prescribes antibiotic to treat an illness, should you take it without question? Or should you hold off and let your body fight the infection?
"Patients need to understand that antibiotics are appropriate only to treat bacterial infections—not viral infections," says Dr. Jennifer DeBruler, a physician with Advocate Medical Group. "You need to make sure you see your physician first to confirm if what you have requires antibiotic treatment, or just rest and over-the-counter medications to relieve symptoms."
The human and financial costs of taking antibiotics when they aren't appropriate are high. So much so that the CDC has launched a campaign designed to educate consumers—especially parents—on when it's appropriate to take antibiotics. In many cases, parents are the first line of defense against antibiotic overuse because children have the highest rates of antibiotic use.
According to the CDC, a study showed that doctors prescribe antibiotics 62% of the time if they perceive parents expect them and 7% of the time if they feel parents do not expect them. Further, antibiotics were prescribed in 68% of acute respiratory tract visits—and of those, 80% were unnecessary according to CDC guidelines.
Dr. DeBruler agrees. "You must know the difference between an actual bacterial infection like a sinus infection, and allergies or a virus before you take an antibiotic. Some people see green mucus from a nasal infection and assume it's a sinus infection when it really could be viral."
The true danger of overusing antibiotics is that your body will build immunity to them.
"Later on, when you are really sick with a more serious bacterial infection," says Dr. DeBruler, "antibiotics may not be as effective. Or worse, they may not work at all when you most need them to."
Related Posts
Comments
About the Author
health enews staff is a group of experienced writers from our Advocate Health Care and Aurora Health Care sites, which also includes freelance or intern writers.