Technology gives patients greater access to their records and physicians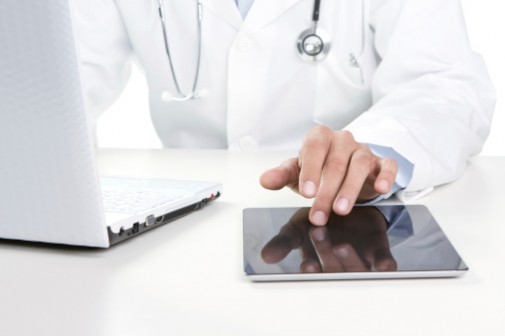 Let's be honest – the health care industry has been known (at times) to maintain some very traditional processes.  For example, according to a recent Centers for Disease Control and Prevention survey, the percent of physicians using an electronic health record (EHR) system was just 17 percent in 2008.  The rest were still using paper medical records.
As a large number of health care providers and organizations are now making the switch to electronic medical record systems (EMRs), modernization and convenience for patients may be on the horizon sooner than we think.
"We have reached a tipping point in adoption of electronic health records," said Department of Health and Human Services (HHS) Secretary Kathleen Sebelius in a statement on May 22. "More than half of eligible professionals and 80 percent of eligible hospitals have adopted these systems, which are critical to modernizing our health care system. Health IT helps providers better coordinate care, which can improve patients' health and save money at the same time."
One large physician group in Aurora, IL that has seen success with the EMR system is Dreyer Medical Clinic.  The clinic implemented its system a little more than 10 years ago. In 2004, they began offering patients an opportunity to access their medical records online via an online portal called MyChart.
The electronic chart allows patients to see test results, manage appointments and request prescription refills. It can even be accessed via a smartphone, which makes it even more convenient for patients.
Dr. Rich Kelly, EMR medical director at Dreyer, says he's excited about any technological changes that can improve patient care.
"Health care and its delivery system are changing," he said. "It will be amazing to see this work at a national level as all health care systems begin to integrate electronically."
Capitalizing on the power of user-friendly technology, Dreyer recently launched eVisits, allowing patients to have a virtual doctor visit online.
How do e-visits work? Patients simply fill out an online form about their symptoms and wait for a physician or nurse at their doctor's office to get back to them in a few hours with a treatment plan.
At Dreyer, only physicians conduct e-visits, and they're treating patients with everything from sinus infections to back pain, runny noses and allergic reactions. The doctors say their patients seem to love the convenience of e-visits as an option.
"Our patients tell us they enjoy being able to stay home when they are sick and avoid spreading germs to others, especially when they feel their symptoms are not urgent," Dr. Kelly said.
Dr. Kelly said traditional medicine and in-person care are still essential in maintaining health and wellness, but offering these new options will make it easier for patients to stay healthy in between actual office visits.
"What started as a simple patient communication tool is quickly becoming the new standard of care," Dr Kelly said.  "With many hospitals and physicians adopting the new technology currently, we can only speculate what the national health care system will look like 10 years down the road."
Related Posts
Comments
About the Author
health enews staff is a group of experienced writers from our Advocate Health Care and Aurora Health Care sites, which also includes freelance or intern writers.