Driving under the influence of sleep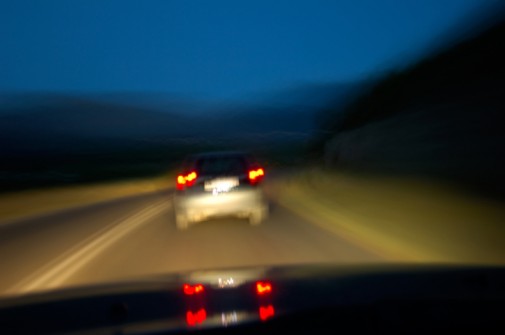 Sleep. We all know we need it, but how much does the lack of sleep affect us daily? According to a recent study by the Centers for Disease Control and Prevention, one in 24 U.S. adults say they have fallen asleep while driving.
The scary part is that some people don't realize they have nodded off, so that number is most likely higher, researchers say. According to the National Sleep Foundation, four percent – nearly 11 million drivers – have said they have either had an accident or close to causing an accident due to falling asleep at the wheel.
Dr. Linda Chan, pulmonologist at Advocate Good Samaritan Hospital with an expertise in sleep medicine, says sleeping behind the wheel is common. Her most important suggestion is that people get the right amount of sleep.
"Everyone should aim for 7.5 hours of sleep each night. This will help significantly with sleep deprivation," Dr. Chan says.
Sleep disorders are common. If you take medication for sleep or other health-related issues that have drowsiness as a side effect, be sure to avoid driving at all costs, she says.
Dr. Chan adds that people should feel good about pulling over during a long commute to take a break, especially if fatigue is affecting your ability to stay focused. "This way everyone does their part to make sure they avoid causing injury to themselves or others."
Related Posts
Comments
About the Author
Sarah Scroggins, health enews contributor, is the director of social media at Advocate Health Care and Aurora Health Care. She has a BA and MA in Communications. When not on social media, she loves reading a good book (or audiobook), watching the latest Netflix series and teaching a college night class.