Does your child need ear tubes?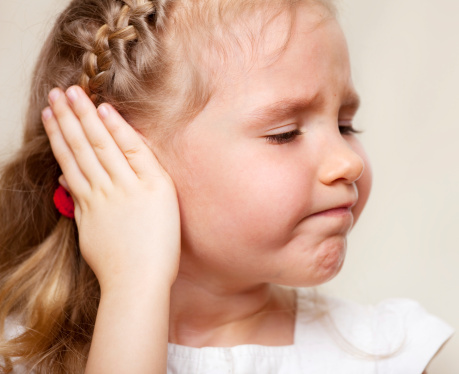 Believe it or not ear infections effect three out of four children by the time they are three-years-old, according to the National Institutes of Health. With ear infections happening so commonly many parents are taking note of the new ear tube guidelines released this week by the American Academy of Otolaryngology – Head and Neck Surgery Foundation (AAO-HNSF).
Ear tubes are commonly placed in the eardrums to help relieve children of chronic ear infections, aches and pains.
The AAO-HNSF recommendations are for children ages six months to 12-years-old. The new guidelines state that children in these age ranges, who have chronic ear infections, slow healing infections and those that retain fluid in their ears be considered as candidates for ear tubes. The guidelines also state that tubes should not used for kids who have frequent ear infections but do not have fluid build-up. This is a  key change from previous recommendations with the group noting that the primary consideration is for children who have fluid build-up that makes hearing difficult in their everyday life for a prolonged period of time.
Additionally, kids diagnosed with autism, permanent hearing loss, Down syndrome, and other developmental delays, who are at a higher risk for fluid build-up should be considered for tubes, according to the new guidelines.
A closer look at the ear tube procedure
Ear tubes are placed with the child under general anesthesia. Physicians make a small incision in the eardrum which allows air to flow in—creating a balance in pressure on both sides of the eardrum. This also allows any trapped fluid to flow out of the middle ear, preventing hearing loss and reducing the risk of ear infections. Children usually stay in the recovery room for a short time following the procedure and leave the hospital the same day.
Related Posts
Comments
About the Author
Sarah Scroggins, health enews contributor, is the director of social media at Advocate Health Care and Aurora Health Care. She has a BA and MA in Communications. When not on social media, she loves reading a good book (or audiobook), watching the latest Netflix series and teaching a college night class.