Avatars helping women lose weight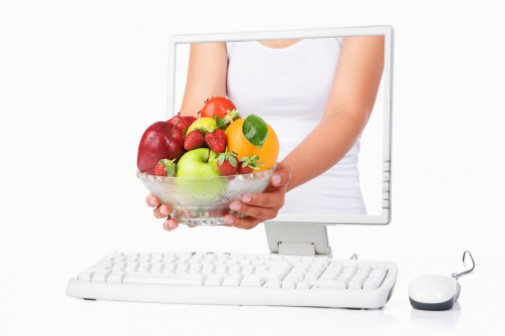 The variety of weight-loss methods available to those looking to lose weight is endless. There are fad diets, diet pills, exercise programs and the list goes on and on. But a recent study explores a new method that may help the estimated two-thirds of Americans who are considered overweight or obese stop struggling to lose weight and keep it off—avatars in videos.
Published in the July 1 issue of the Journal of Diabetes Science and Technology, the study suggests that watching an avatar model weight-loss behavior in a virtual community might help some women shed pounds in the real world.
Researchers first surveyed 128 overweight women. Most of those surveyed had tried to lose weight during the last year, and the majority had never used a virtual reality game. Although most of the participants had no experience playing online games or using virtual reality, researchers found that 88 percent said they would be willing to use a program featuring an avatar modeling habits that might give them an edge in losing weight.
Many participants thought watching an avatar could help them visualize and then put in place healthy behavior, such as daily walks or picking healthy food options when shopping. Melissa Napolitano, a study author, explained in a statement that modeling or seeing the steps one needs to take in order to achieve a desired goal makes behavioral changes easier to accomplish.
To test the concept, researchers created a DVD that showed the avatar in four real-world environments. Participants did not have to manipulate the avatar in any way, they simply watched the video. They were allowed, however, to select the avatar's skin color and shape so that it more closely resembled their own appearance. Napolitano said this feature would potentially help the study participants visualize and learn a new behavior.
In the next part of the study, researchers enrolled eight overweight women in a four-week pilot test to see if watching the videos could help these women learn new skills that could lead to weight loss. Participants visited the clinic once a week to watch a 15-minute DVD featuring an avatar demonstrating healthy weight-loss behaviors. They set weight-loss and exercise goals and kept a food and exercise log.
After four weeks of treatment, participants in the pilot study had lost 3.5 pounds on average, which Napolitano said was a fairly typical amount for traditional diet plans. However, the researchers hope that by watching the avatar, the women using this program will be much more likely to put healthy habits in place over the long run and keep the weight off for good.
Additional studies need to be conducted to solidify this study's early findings and show that both women and men who use the tool really do lose weight and maintain that loss.
"We are excited by the potential of this technology as a scaleable tool to help people learn the skills to be successful at weight loss over the long run," Napolitano said.
Related Posts
Comments
About the Author
health enews staff is a group of experienced writers from our Advocate Health Care and Aurora Health Care sites, which also includes freelance or intern writers.