3 ways to keep student athletes safe & healthy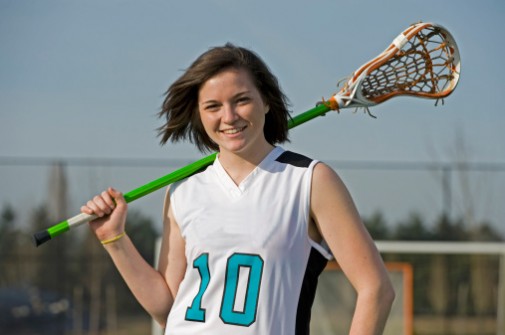 Though it may seem like summer just got started, scores of student athletes have already started physical conditioning for fall sports, and that's a good thing say sports medicine experts.
Dr. Mark Neault, an orthopedic surgeon at Advocate Condell Medical Center, says students who take things easy over the summer put themselves at risk for injury if they're not smart about conditioning and prepping for the demands of their chosen sport.
According to the most recent statistics from the Centers for Disease Control and Prevention, more than 7 million students participate in high school sports annually. High school athletes account for an estimated 2 million injuries, 500,000 doctor visits, and 30,000 hospitalizations. Football has the highest injury rate, followed by wrestling and soccer.
While bruises and broken bones are common, Dr. Neault says many of these injuries can be avoided. He offers three suggestions for student athlete:
•    Engage in pre-season conditioning
•    Avoid overuse of muscles, joints and tendons
•    Use the right equipment
As team physician for two local high schools, Dr. Neault says entering the sports season unprepared is asking for trouble.
"The biggest mistake kids make is being inactive during the off-season and not staying conditioned like they should," he says. "They eat junk food and get lax on flexibility and training. When spring comes they're really out of shape. You can't go from doing nothing to attending tough, daily practice sessions without expecting to see some sort of injury."
While many young athletes focus on excelling in one sport, Dr. Neault says variety may be the key to preventing injury.
"We see the obvious sprains, strains, and fractures, but the reality is that kids are coming to my office with overuse injuries," he says. "They have sore knees, pitching elbow, pitching shoulder, heal pain, and tendonitis. Gymnastics, baseball and cheerleading are particular sports where we see a lot of overuse."
"It's beneficial for kids to play different sports instead of playing one sport 10 months out of the year," he adds.
While there's no magic bullet to prevent injuries, Dr. Neault says parents need to remember two words: Good equipment.
"Get the equipment that fits properly and functions properly," he says. "The helmet needs to be strapped, the mouth guard has to be in the mouth, or it doesn't do any good."
Even kids in non-contact sports can be injured by using sub-standard gear. "My office is full of people with foot pain who ran five miles with cheap shoes," Dr. Neault says."Tennis rackets can't be too heavy or you'll get tennis elbow."
"I see so many people who get hurt unnecessarily," he adds. "There is almost always a way to prevent injuries."
Join Dr. Mark Neault during a live web chat on Sports Injury Prevention on Friday, July 19 at 11:30 a.m. CST. Visit www.advocatehealth.com/live to submit your questions now.
Related Posts
Comments
About the Author
health enews staff is a group of experienced writers from our Advocate Health Care and Aurora Health Care sites, which also includes freelance or intern writers.