Beefed-up anti-smoking policies hope to save millions of lives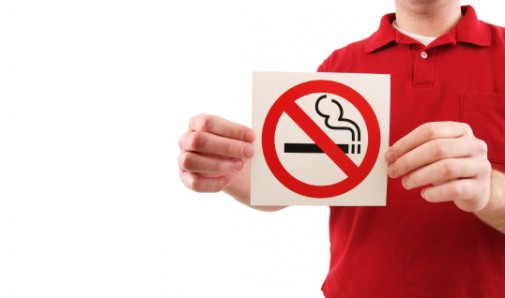 A new study, published in the Bulletin of the World Health Organization (WHO) last week, reports that anti-tobacco policies help save millions of lives.  
From 2007 to 2010, approximately 41 countries, encompassing nearly one billion, set tobacco control measures into place. Researchers from WHO found that these policies will prevent nearly 7.4 million premature deaths by 2050.
"It's a spectacular finding that by implementing these simple tobacco control policies, governments can save so many lives," said the study's lead author David Levy, in a news release.
Some of the policies reviewed included those that protect people from tobacco smoke, warn of tobacco dangers, provide smokers help to quit, ban tobacco ads and raise taxes on tobacco products.
"In addition to some 7.4 million lives saved, the tobacco control policies we examined can lead to other health benefits, such as fewer adverse birth outcomes related to maternal smoking, including low birth weight, and reduced health care costs and less loss of productivity due to less smoking-related disease," Levy said.
Bringing anti-smoking steps to the workplace
Many companies across the country have adopted programs to help their employees kick the habit. As part of its benefits package for employees, Downers Grove, Illinois-based Advocate Health Care  offers a program called Healthe You! The program gives employees access to a variety of tools and resources including a specialized tobacco screening, cessation classes and support to help employees quit smoking.
"Supporting our associates who choose to go tobacco-free is one more way Advocate is furthering its mission to support healthy behaviors, prevent illness and build a culture of health and wellness," says Kim Dwyer, vice president of benefit services at Advocate.
Related Posts
Comments
About the Author
Sarah Scroggins, health enews contributor, is the director of social media at Advocate Aurora Health. She has a BA and MA in Communications. When not on social media, she loves reading a good book (or audiobook), watching the latest Netflix series and teaching a college night class.