Litter box duty can be dangerous for pregnant women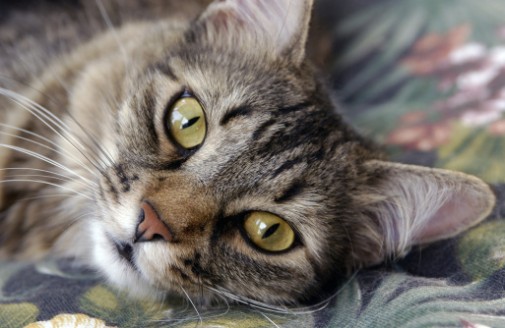 They purr, they cuddle and many of them carry a dangerous parasite. A new study has been released that addresses the dangers that cat feces can pose to public health. According to the study, approximately 1.2 million metric tons of cat feces are deposited into the environment in the U.S. each year. Cats are known hosts of a parasite called Toxoplasma gondii (T. gondii), which poses a threat to previously uninfected pregnant women and individuals who have compromised immune systems—such as individuals who are HIV positive or are undergoing chemotherapy.
Recent waterborne outbreaks of toxoplasmosis, however, have caused researchers to consider whether the parasite is responsible for schizophrenia, depression, rheumatoid arthritis and even scholastic underachievement in children among individuals who are not considered to have compromised immune systems.
Cats, especially those that live mostly outside, often become infected with the parasite when they hunt and eat infected birds or other animals. The T. gondii oocysts can then be transferred to humans by inhalation when an individual is changing the cat's litter, playing in a sandbox where a cat has defecated, eating unwashed fruits or vegetables or drinking water that contains the oocysts.
Dr. Eileen Morrison, an OB/GYN at Advocate Condell Medical Center in Libertyville, Ill., says, "It's regular practice that we test any pregnant patient who is a cat owner for the parasite. Regardless of the test result, we always recommend that someone other than the pregnant mother handle the cat litter. Further, practicing hand hygiene—washing your hands after handling a cat or before you prepare food is a must."
The incidence of acute maternal toxoplasmosis infection during pregnancy in the U.S. is between 0.2 and 1 percent, according to the Global Library of Women's Medicine.
"There's increased risk to the fetus as the pregnancy progresses," says Dr. Morrison.
According to the Centers for Disease Control and Prevention (CDC), an infected pregnant woman may not have symptoms, but there can be severe consequences for the unborn child, such as diseases of the nervous system and eyes.
Related Posts
Comments
About the Author
health enews staff is a group of experienced writers from our Advocate Aurora Health sites, which also includes freelance or intern writers.