Your race could increase your risk for ADHD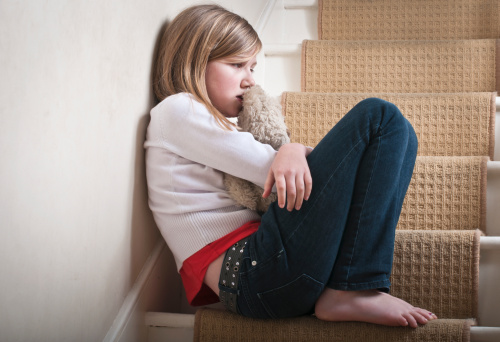 A new study, by the Official Journal of the American Academy of Pediatrics, shows that minority children are far less likely to be diagnosed with ADHD than Caucasian children.
According to the Centers for Disease Control and Prevention (CDC), more than five million children have been diagnosed with attention deficit hyperactivity disorder (ADHD), making it the most diagnosed mental health disorder among children.
The study surveyed and tracked 15,000 children from kindergarten through eighth grade, checking in every couple of years to see which children had been diagnosed with ADHD at any point. Researchers found that African-American children are 69 percent less likely to have an ADHD diagnosis and Hispanic children are 45 percent less likely to be diagnosed than Caucasian children.
Not only are minority children less likely to be diagnosed with ADHD, but when any minority child is diagnosed, they are less likely to receive medication to treat the disorder than Caucasian kids, the study found.
Dr. Adam Ebreo, pediatrician with Advocate Medical Group, says that ADHD affects many children and this study brings to light that this disorder affects ages and cultures differently.
"Parents, teachers, as well as medical providers need to be more aware that certain risk factors may increase a child's chance of having ADHD," he says.
Researchers believe there are many possible reasons as to why minority children have a lower ADHD diagnosis rate. One possibility is differences in access to health care. For example, the study reported that kids without health insurance were less likely to be diagnosed with ADHD compared to kids with health insurance, meaning that lower income families are less likely to have their children be diagnosed.
"There may be a language barrier that may inhibit the communication," Dr. Ebreo says. "Providers need to be more attuned that ADHD occurs in many cultures and be more proactive in looking at the risk factors that may predispose any child to have ADHD."
While the study shows that minorities are less likely to be diagnosed for ADHD than Caucasians, it does not say whether or not Caucasian children are over diagnosed for ADHD or that minority children are under diagnosed.
However the study reports that minority kids often face more risk factors of ADHD than Caucasian children such as a low household income, low birth weight and less educated parents. This means that children who have a strong possibility of having ADHD are not being properly treated for their disorder, which can have serious consequences for their future, Dr. Ebreo says.
The report found that people with ADHD, who aren't treated for the condition, are more likely to do poorly in school and at work, have problems with relationships and a higher chance of going to jail.
It's important for kids to get the help they need as soon as possible for a better, healthier future, Dr. Ebreo says.
Related Posts
Comments
About the Author
health enews staff is a group of experienced writers from our Advocate Health Care and Aurora Health Care sites, which also includes freelance or intern writers.