Are carbs essential for a healthy diet?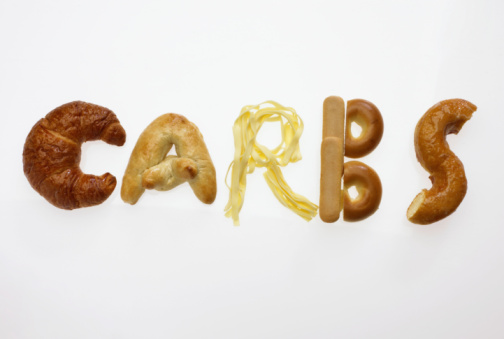 Researchers have long looked at how food affects the mind and heart health. One study, published in the journal Nature Reviews Neuroscience, found that healthy changes in diet can help enrich cognitive skills, defend the brain from damage and offset the effects of aging.
While many diets restrict the intake of carbohydrates, some experts say carbs help fuel your brain and heart. So how do you know what carbs are good or bad for your diet?
Nancy Moran, registered dietitian at Advocate Good Samaritan Hospital in Downers Grove, Ill., says that for a healthy, balanced diet, people should know that carbohydrates are not the enemy.
"Carbohydrates are the first food type to tell our brain we ate something and that we have eaten enough," she says. "The best way to include these foods in your diet is to choose high quality, complex carbohydrates."
Moran recommends "complex" carbs like whole grain breads, fruits and vegetables that are a great source of fiber and other nutrients. She says to avoid "simple" carbs like candy, regular carbonated sodas, syrups and sugary products that can make you sluggish and add unneccesary calories.
"When selecting pasta, go for the high fiber, high protein kind, add in fresh vegetables to any meal and with salads, grab the balsamic dressing," she says.
Compared to complex carbs, the simple carbs have calories, but do not contain essential vitamins, minerals fibers that the body needs, she says.
"Look for breads and buns that have no less than 3 grams of fiber per serving and have "whole" grain listed as the first item on the ingredients list on the nutrition label," she says.
The American Heart Association (AHA) recommends people add physical activity in to their routines to help manage and maintain weight for cardiovascular health.
The AHA recommends a daily diet should include at least 45–65 percent of calories from carbohydrates. This is about 900-1,300 calories out of an average 2,000 calorie diet.
Moran says to enjoy your carbs, but choose them wisely.
Related Posts
Comments
About the Author
Sarah Scroggins, health enews contributor, is the director of social media at Advocate Aurora Health. She has a BA and MA in Communications. When not on social media, she loves reading a good book (or audiobook), watching the latest Netflix series and teaching a college night class.