Recovery ice baths not so beneficial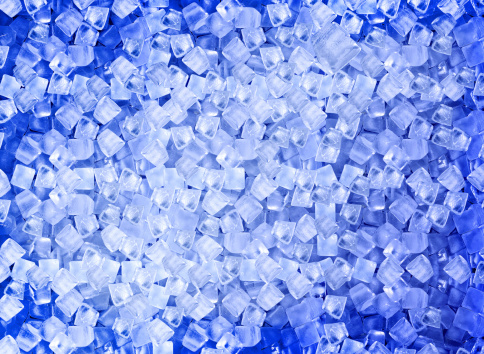 With the fall sport season underway, many student athletes are looking for ways to ease their aches and pains after an intense practice. One popular method, the widely-used "ice bath," may not actually be the way to go, researchers say. 
According to a new study in the European Journal of Applied Physiology, athletes who engage in post-exercise cryotheraphy, or ice baths, are just as likely to experience post-exercise strength loss and soreness compared to those who don't.
Researchers from the University of New Hampshire recruited 20 recreationally active college-aged men to run for 40 minutes downhill to induce muscle damage. Half of the participants then submerged for 20 minutes in thigh-high ice water, cooled to a chilly 40 degrees Fahrenheit.
Interested in the ice bath's effect on soreness and strength, the researchers conducted three post-exercise measures. They assessed the subjects' perceived soreness while walking down stairs, tested quadriceps strength on a resistance machine and measured thigh circumference. Additionally, they looked at the concentration of plasma chemokine ligand 2 (CCL2) – a marker for inflammation – in blood samples to test for swelling.
The study results revealed no difference in strength or perceived soreness between the participants who took ice baths and those who didn't. Thigh circumference did not change significantly for any of the men after the run either. There was an observed difference between the two groups' CCL2 concentrations, but it was statistically small and varied greatly between the participants.
Study author Naomi Crystal noted, in a statement, that research on ice baths has produced a range of results, in part because there's no standard protocol for the treatment.
"Ice baths are very popular as a treatment, but the research is really mixed as to whether they're beneficial," said Crystal, in a news release. "They're miserable. If it doesn't work, you don't want to waste your time."
While cold water immersion after a hard workout may not necessary help, it's not going to hurt recovery either, according to Dr. Mark Neault, an orthopedic surgeon at Advocate Condell Medical Center in Libertyville, Ill. 
"The only time ice can be harmful is if it is used before the activity because it will tighten muscles up, making you more susceptible to injury," he says.
Stretching and foam rolling will also help with recovery, Dr. Neault says, and in more extreme cases of soreness, anti-inflammatory medication can be used.
Related Posts
Comments
About the Author
health enews staff is a group of experienced writers from our Advocate Health Care and Aurora Health Care sites, which also includes freelance or intern writers.