One-third of women worldwide report partner abuse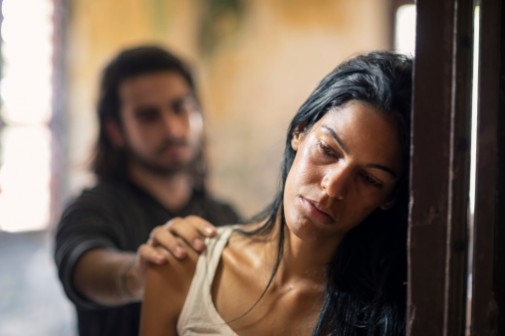 October tends to focus on all things pink, but the nation is also raising awareness on domestic violence during the month. National Domestic Violence Awareness Month aims to shed light on the ever-growing issue men and women face every day.
A recent study from the World Health Organization (WHO), found that 30 percent of women around the world have experienced some form of intimate partner violence in their lifetime.
The study, published in the journal Science, shows that degrees of abuse differs by world regions— with the highest incidence of abuse reported in Sub-Saharan Central Africa where two-thirds of women report being abused in their life.
As part of the study, researchers looked at 141 previous studies from 81 countries. For example, in North America, violence was seen between partners more than one in five times.
"The prevalence is shockingly high," said lead author Karen Devries, in a statement. "People in general will be surprised by the figure, since many forms of violence remain hidden from public view. Those who have experienced intimate partner violence often do not disclose to those people close to them."
One representative from the WHO believes the study sends a powerful message that violence against women is a global health problem of epidemic proportions.
In the United States, laws such as the 1994 Violence Against Women Act and the rape shield law help curb violence, but this type of reform does not exist across the globe. In fact a report from the United Nations found that 125 countries have actually outlawed domestic violence, but nearly 70 have no laws against it.
Researchers concluded that there needs to be a "greater focus on primary prevention."
Identifying the signs of abuse
Experts say learning to identify the signs of abuse early on in a relationship and knowing how to find support—can help save lives.
"Abuse comes in many forms, whether it is physical or psychological, and it tends to get worse and more frequent with time," says Sarah Katula, APN, PhD at Advocate Good Samaritan Hospital in Downers Grove, Ill. "It can happen to anyone regardless of race, age, sexual orientation, religion or gender and affects people of all socioeconomic backgrounds and education levels."
The following are red flags that may indicate a partner is potentially abusive, according to Loveisrespect.org, a resource by the National Dating Abuse Helpline and the non-profit organization Break the Cycle:
Checking your cell phone or email without permission
Constantly putting you down
Extreme jealousy or insecurity
Explosive temper
Isolating you from family or friends
Making false accusations
Mood swings
Physically hurting you in any way
Possessiveness
Telling you what to do
"It can be difficult to leave an unhealthy or abusive relationship," Katula says. "We encourage victims to consider making a safety plan, but also looking to local resources that can provide support as they consider possible options."
Related Posts
Comments
About the Author
Sarah Scroggins, health enews contributor, is the director of social media at Advocate Health Care and Aurora Health Care. She has a BA and MA in Communications. When not on social media, she loves reading a good book (or audiobook), watching the latest Netflix series and teaching a college night class.