What an abnormal Pap test result really means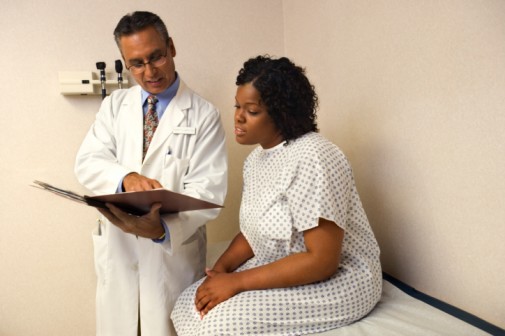 Your Pap test results came back abnormal. But what does abnormal even mean? And, more importantly, what do you do now?
First, remain calm. If you get an abnormal Pap test result, "there's no need to panic," says Dr. Susan Schy, who practices obstetrics and gynecology at Advocate Lutheran General Hospital. "It does not necessarily imply cancer at all, but it does mean that you need a follow-up with the doctor to have the exact findings explained."
Abnormal Pap test results indicate precancerous cervical cells that show mild, moderate or severe dysplasia, or abnormal development. Cervical cells may appear this way for a variety of reasons, including inflammation, polyps or cysts, hormonal changes (from pregnancy or menopause) or a viral infection.
Pap tests screen for cervical cancer. With scientific advancements, researchers have learned that cervical cancer is caused by persistent high-grade human papillomavirus, better known as HPV. And apparently, HPV is very hard to avoid. "HPV can come from infection through sexual contact, hot tubs, health clubs and life in general," Dr. Schy says.
But living in a bubble is not the answer. "There are more than 300 strains of HPV, but only four are really cervical cancer-causers," Dr. Schy explains. And, she adds, less than 5 percent of women who are diagnosed with high-risk HPV will get cervical cancer, which makes Pap tests even more significant in terms of detection.
The best defense is to be better educated about Pap tests and how to act on the results. Dr. Schy recommends that women get an annual Pap test between the ages of 21 and 30. At age 30, women need to have a Pap test with HPV DNA testing, which tests for high-risk HPV.
If both tests come back negative or normal, she recommends that women have both tests done every three years. But if the tests come back positive or the Pap test comes back abnormal, then you should discuss next steps with your doctor. Dr. Schy says a doctor may order a colposcopy, a test in which the cervix is stained with acetic acid and biopsied. Your doctor can then evaluate the results and follow up with you.
Dr. Schy also recommends that young women get an HPV vaccine, "which should be effective for life," she says. The Centers for Disease Control and Prevention (CDC) recommends that both girls and boys be vaccinated at age 11 or 12, as studies have found that men are also getting cancers caused by HPV. The vaccine is "given in three doses, doesn't have side effects [thus far], and confers immunity to high-risk strains of HPV, which are cervical cancer-causers," Dr. Schy explains.
For overall cervical health, Dr. Schy adds, "Be responsible. Get the HPV vaccination. Have partners use condoms so no virus is passed, and get Pap screenings as advised."
Related Posts
Comments
About the Author
health enews staff is a group of experienced writers from our Advocate Health Care and Aurora Health Care sites, which also includes freelance or intern writers.