New definition of "full-term pregnancy"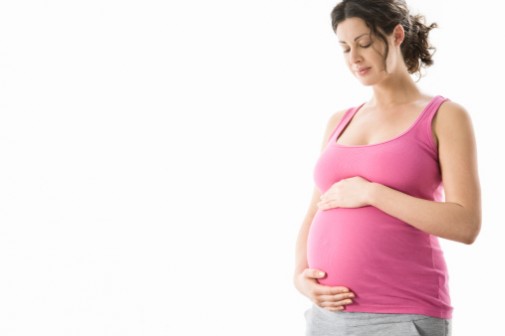 Historically, a baby born between 37 and 42 weeks was considered full-term and safe to deliver. But this definition is changing based on a new recommendation by the American Congress of Obstetricians and Gynecologists and the Society for Maternal-Fetal Medicine. The two groups call for replacing the common phrase "full-term pregnancy" to four specific, narrower categories: early term, full term, late term and post term.
With the new categories, early term is now defined as between 37 weeks and 38 weeks 6 days, while full term is defined as between 39 weeks and 40 weeks 6 days. Late term is defined as between 41 weeks and 41 weeks 6 days, while post term is defined as 42 weeks and beyond. The definitions were published in the journal Obstetrics & Gynecology.
"I think these new categories will be helpful because each week of the traditional "full-term pregnancy" is a bit different in regard to a baby's health outcomes," says Dr. Melissa Miller, obstetrician/gynecologist on the medical staff at Advocate Sherman Hospital. "When a mom-to-be comes in for labor, these new categories will serve as a "cheat sheet" for obstetricians on the health risks associated with a baby born, for example, at 37 weeks versus 39 weeks."
Changes were made as a result of research conducted over the past several years that showed babies born between 39 weeks and 40 weeks 6 days have the best health outcomes. According to Dr. Miller, babies born before and after this time period have a greater risk of complications. Therefore, the traditional definition of full-term pregnancy (37 to 42 weeks) does not accurately reflect these differences in health outcomes.
"These new categories do not mean we need to change our recommendations for elective inductions," Dr. Miller says. "There has been a movement among all obstetrical societies that at 39 weeks and above you can induce. Sometimes, a woman will need to be induced earlier for medical conditions such as diabetes or high blood pressure."
There is also a higher risk of complications for babies born during late term and post term, Dr. Miller says. "As a woman moves past her due date, the risk of stillbirth and complications from delivery increase dramatically," she says. After 40 weeks, women are more likely to give birth through operative vaginal delivery or cesarean section.
"You always want to counsel your patients closely on the risks associated with early delivery as well as late delivery," Dr. Miller says. "These categories are effective in educating both patients and doctors that health outcomes vary considerably within the traditional 'full-term' period."
Related Posts
Comments
About the Author
health enews staff is a group of experienced writers from our Advocate Aurora Health sites, which also includes freelance or intern writers.