How helping others heals your heart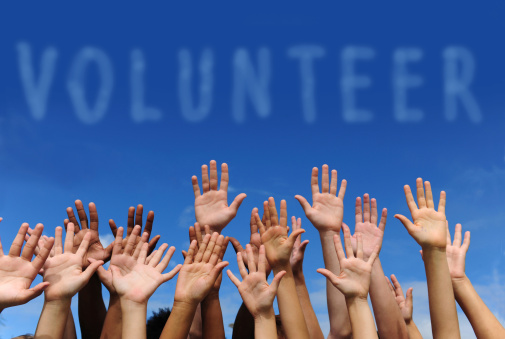 The good feeling you get when helping others, might be more than just a feeling. It may actually be helping your heart, researchers say.
According to a recent study, older adults who spend time doing volunteer work lower their risk of high blood pressure.
Researchers at Carnegie Mellon University interviewed 1,100 American adults between the ages of 51 and 91. The participants were interviewed once in 2006 and again in 2010. All subjects had normal blood pressure levels at the time of the first interview. They were also asked about their volunteer efforts and other social and psychological factors.
The results showed that those who reported at least 200 hours of volunteer work during the initial interview were 40 percent less likely to develop high blood pressure than those who did not volunteer when evaluated four years later. The specific type of volunteer activity was not a factor – researchers note that only the amount of time spent volunteering led to increased protection from hypertension.
Study leaders say having strong social connections and bonds can positively affect overall health, especially in senior citizens.
"As people get older, social transitions like retirement, bereavement and the departure of children from the home often leave older adults with fewer natural opportunities for social interaction," said lead researcher Rodlescia S. Sneed in a statement. "Participating in volunteer activities may provide older adults with social connections that they might not have otherwise.  There is strong evidence that having good social connections promotes healthy aging and reduces risk for a number of negative health outcomes."
According to the Centers for Disease Control and Prevention (CDC), one of three American adults has high blood pressure—nearly 67 million people.
Elevated blood pressure can lead to hardening of the arteries which decreases the flow of blood and oxygen to the heart and brain which can lead to heart attack and stroke, the CDC says.
Interestingly, a similar study was done recently with young people to evaluate the connections between volunteering and health.
The findings showed that young adolescents who engaged in altruistic activities reaped surprising health benefits.
The body mass index (BMI), cholesterol and inflammation levels were taken of all of the students before and after the study. Researchers also gauged the student's mood and self-esteem among other mental health categories.
At the end of the trial period, the students who engaged in good works were found to have lower levels in all categories, and improved cardiovascular health, compared to their non-volunteering counterparts.
"The volunteers who reported the greatest increases in empathy, altruistic behavior and mental health were the ones who also saw the greatest improvements in their cardiovascular health," researchers said.
Through November 21, join Advocate Health Care to give back this month. Snap and share your photos of you making a difference in the community. Just follow @AdvocateHealth on Instagram and hashtag your photos with #AdvocateGivesBack. Click here for more details.
Related Posts
Comments
About the Author
health enews staff is a group of experienced writers from our Advocate Aurora Health sites, which also includes freelance or intern writers.