Corn oil trumps olive in lowering cholesterol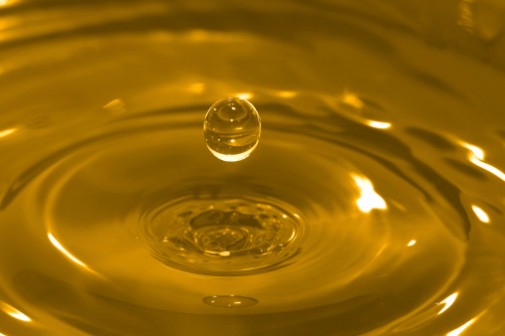 When it comes to lowering cholesterol levels, corn oil beats olive oil hands-down, according to a new study.
Researchers say the naturally occurring plant sterols in corn oil significantly reduce levels of LDL (bad) cholesterol compared to extra virgin olive oil. The findings were given at the recent American Society for Nutrition's Advances & Controversies in Clinical Nutrition Conference.
The study followed 54 healthy women and men who were given the same foods made with corn oil and extra virgin olive oil. The results showed that corn oil dropped LDL cholesterol by 10.9 percent compared to just 3.5 percent for extra virgin oil. Total cholesterol levels decreased 8.2 percent after eating foods with corn oil as contrasted with just 1.8 percent for olive oil.
"The study results suggest corn oil has significantly greater effects on blood cholesterol levels than extra virgin olive oil, due, in part, to the natural cholesterol-blocking ability of plant sterols," said study leader Dr. Kevin C Maki, PhD, in a news release. "These findings add to those from prior research supporting corn oil's positive heart health benefits."
More than 70 million Americans have high cholesterol, which is a known cause for stroke and heart disease according to the Centers for Disease Control and Prevention.
The researchers also noted that corn oil has four times the amount of plant sterols than olive oil and 40 percent more than canola oil. Plant sterols are commonly found in vegetables, certain grains, legumes, nuts and seeds.
Nutritionists and other health experts say anything that works to lower LDL levels is a good thing.
Jaclyn Sprague, manager of nutrition services at Advocate Illinois Masonic Medical Center in Chicago, says people with high LDL levels are at risk for cardiovascular disease.
"LDLs are the so-called bad cholesterol, known to block blood vessels and may increase your risk of a heart attack if they increase," says Sprague. "HDLs are the so-called good cholesterol, removing "bad cholesterol" from places where it doesn't belong, helping to reduce your risk of heart disease."
Dr. Sheela Swamy, an internal medicine specialist who treats patients at Advocate Good Samaritan Hospital in Downers Grove, Ill., recommends these tips to her patients to control cholesterol levels:
Watch what you eat. Dieting doesn't have to be all about avoiding food you like. Focus on a low-saturated-fat, trans fat-free and low-cholesterol diet to lower your numbers. Eat more fruits, vegetables, whole grains, fatty fish and low-fat dairy and less processed foods, red meat and full-fat dairy. A diet rich in these so-called "superfoods" can reduce LDL cholesterol levels.
Stay active. Regular exercise helps boost HDL cholesterol and lower LDL cholesterol. To get these benefits, shoot for 30 to 60 minutes of aerobic activity – such as jogging, biking and swimming – five days a week. It's always best to consult your physician before starting an exercise program.
Maintain a normal weight. Being overweight or obese can cause your HDL cholesterol levels to go down and your LDL levels to go up. Losing weight can do the opposite; just dropping 5 or 10 pounds can reduce your risk of having a heart attack or stroke by lowering your cholesterol, blood pressure and blood sugar levels. Strive for a body mass index (BMI) between 18.5 and 24.9; numbers vary according to age and gender.
Stop smoking. When smokers kick the habit, their HDL cholesterol levels tend to increase.
Consider medication. Your physician might prescribe cholesterol-lowering medications, called statins, to lower LDL cholesterol. These medications have made a tremendous impact on reducing heart disease over the past 20 years.
"It's never too late to take small steps to lower your cholesterol," Dr. Swamy says. "Make heart health a priority and your body will thank you."
Related Posts
Comments
About the Author
health enews staff is a group of experienced writers from our Advocate Health Care and Aurora Health Care sites, which also includes freelance or intern writers.