How to overcome winter blues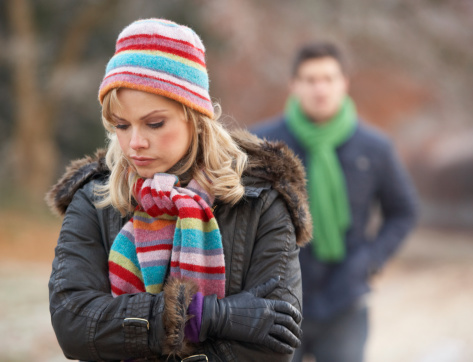 Dwindling daylight and frigid air can make people miserable during the winter.  Aside from these classic explanations for Seasonal Affective Disorder (SAD), are there any other reasons for the winter blues?
"People do tend to get more depressed during the winter months generally," says Dr. Ryan Patel , a psychiatrist with Advocate Medical Group. "Limited sunlight and more sedentary routines may have something to do with it. Adding in holiday stress and financial pressures can also make symptoms of depression worse."
Author Cathy Garrard also discusses several surprising causes of winter depression and ways to deal with them on Health.com.
Inactivity – it feels natural to stay inside under the covers, protected from the cold.  Going to the gym or meeting up with friends seems to take so much effort.  However, a study from the Harvard Medical School shows that regular exercise can improve the mood in those with mild to moderate depression.  Try to keep up momentum of your exercise routine and social activities.  If you don't want to leave the house, you can try fitness DVD's or having friends over.
Money woes – many people are stressed due to holiday expenses.  The pressure to buy expensive gifts can be very tough on your bank account.  Consider creating and sticking to a budget.  Also think about shortening your gift list and making homemade presents.
You have too many obligations – there may be a thing as being too popular.  Commitments to family and friends can fill up your schedule and make you feel stretched too thin.  It may be hard to find the energy to give your all to everyone.  To help free up your time, try to make rain checks for down the road.
You feel excluded – while some people feel overbooked, others feel lonely during the holidays because they don't live near family or friends.  Stay connected with loved ones on the phone or online.  Spending some time volunteering can also help you feel fulfilled.
Poor eating and drinking habits – holiday treats and drinks can add up the calories and throw off your schedule.  It doesn't help that unhealthy comfort foods are especially satisfying when it is cold outside.  Keeping track of and limiting what you are eating and drinking can help.  Make a conscious effort to eat a well-balanced meal with fruits, vegetables, lean protein and fiber.
Unrealistic expectations – when expectations are too high, you are bound to get disappointed when something isn't perfect.  Try to keep perspective on things and keep an open mind.  Taking time to be appreciative of the simple things in life can really help you feel better.
Dr. Patel says there isn't a magic bullet to ward off the holiday sadness but some things may help.
"It's important not to consume excessive amounts of caffeine or alcohol at this time of the year," he says. "Getting enough sleep and working in some regular exercise, with your doctor's approval, will go a long way to having a better mindset."
Related Posts
Comments
About the Author
health enews staff is a group of experienced writers from our Advocate Aurora Health sites, which also includes freelance or intern writers.