Best prescription for your heart: Exercise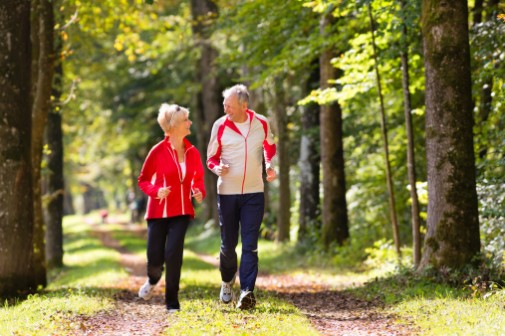 Sweating it out on the treadmill. Playing basketball or softball in the local park. Even hefting the barbell. All or any of these physical activities are good for your heart. But did you know exercise is proving to be just as beneficial as medication for the treatment of heart disease?
A recent study published in the British Medical Journal found no statistically discernible differences between exercise and medication in terms of the benefit to patients with coronary heart disease, heart failure or prediabetes. In fact, the researchers found exercise was even more effective than medication for patients recovering from stroke.
The researchers, from the London School of Economics and Political Science, Harvard Medical School and the Stanford School of Medicine, analyzed the results of 305 studies involving nearly 340,000 participants.
"In cases where drug options provide only modest benefit, patients deserve to understand the relative impact that physical activity might have on their condition," wrote the researchers.
According to Dr. Ajay Baddi, cardiologist and medical director of the Cardiac Rehabilitation Program at Advocate Illinois Masonic Medical Center in Chicago with Advocate Heart Institute, exercise has both direct and indirect benefits for those who have suffered a serious cardiovascular event.
The direct benefits are lowered blood pressure, blood sugar and cholesterol, he says. In addition, exercise strengthens the body, helping to prevent injury as we age and elevating us emotionally.
"This is true for everyone, not just those who've had a heart attack or stroke," Dr. Baddi says. "You can take all the medications you want to control your blood pressure and cholesterol. But that's minor compared to exercise and diet, which will change your body weight and take strain off your heart and vascular system."
Dr. Baddi says that, as we age, we are increasingly at risk for a heart attack or stroke. At the same time, our metabolism slows, so we face an "uphill battle" to remain healthy.
"You're not going to burn calories as easily, so diet alone won't cut it," he says. "You need to ramp up your exercise to decrease your risk of heart disease and stroke."
Men are at a greater risk for heart disease after age 55, with women at greater risk after age 65. And women's risk, particularly for stroke, is higher than men following menopause, Dr. Baddi says.
"I tell my patients to start out with an aerobic exercise, like a fast walk, a swim or a bike ride, for 30 minutes a day, four times a week," he says. "Then, I advise them to work up to one hour a day, with 30 to 40 minutes of aerobic exercise and 20 to 30 minutes of weight training, to strengthen the skeletal muscles and raise the metabolism."
Do you know your risk for heart disease? Take our heart risk assessment here. If you are at high risk, see one of Advocate Heart Institute's cardiologists within 24 hours.
Related Posts
Comments
About the Author
health enews staff is a group of experienced writers from our Advocate Aurora Health sites, which also includes freelance or intern writers.