Can a Mediterranean diet make you smarter?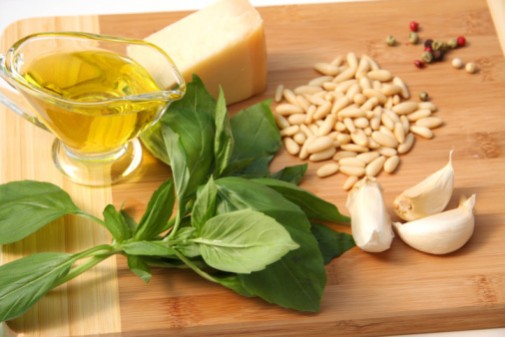 According to a recent study, published in the Journal of Neurology, Neurosurgery and Psychiatry,  following a Mediterranean diet could be good for your brain.
Spanish researchers studied more than 1,000 people for six and a half years, finding that those who stuck to a Mediterranean diet, adding extra nuts and olive oil, performed better on cognitive tests than those who followed a low-fat diet.
"We found that a Mediterranean diet with olive oil was able to reduce low-grade inflammation associated with a high risk of vascular disease and cognitive impairments," said study author Dr. Miguel Martinez-Gonzalez, in a statement.
What is a Mediterranean diet?
This type of diet excludes any processed foods and bad fats. It revolves around consumption of whole grains, nuts, fruits and vegetables, legumes, fish and even red wine. These food items are all rich in antioxidant and anti-inflammatory compounds.
Jaclyn Sprague, nutritionist at Advocate Illinois Masonic Medical Center in Chicago, Ill., says the Mediterranean diet is essentially a heart healthy eating plan based on minimally processed foods that are plant-based and rich in monounsaturated fats. 
She says choosing this type of eating plan can help you build a healthier plate.  Below are some guidelines Sprague recommends when following a Mediterranean diet:
Eat whole grains, vegetables and fruits served at most meals. Fruits are eaten as desserts.
Replace butter with olive oil as the principal source of dietary fat used for baking and cooking.
Nuts, beans, legumes and seeds are eaten for a good source of protein, healthy fats and fiber.
Herbs and spices are used to season dishes instead of salt.
Fish and shellfish are eaten for protein at least twice a week and lean cuts of meats are eaten in small portions.
Red wine is consumed in moderation, if appropriate.
Includes plenty of exercise and enjoying meals with others.
Experts say these types of foods have shown to help decrease vascular damage, inflammation and oxidative damage in the brain.
Dr. Martinez-Gonzalez says the study isn't seamless, but believes there is strong evidence that this type of diet is beneficial.
"The harmony, the combination of all of the micronutrients, when they are combined in traditional Mediterranean cuisine, is very important for the functioning of the central nervous system," he said.
He adds that not only is this diet a healthy one, but it's also very sustainable.
Related Posts
Comments
About the Author
Sarah Scroggins, health enews contributor, is the director of social media at Advocate Aurora Health. She has a BA and MA in Communications. When not on social media, she loves reading a good book (or audiobook), watching the latest Netflix series and teaching a college night class.