New heart treatment helps police officer get back to his beat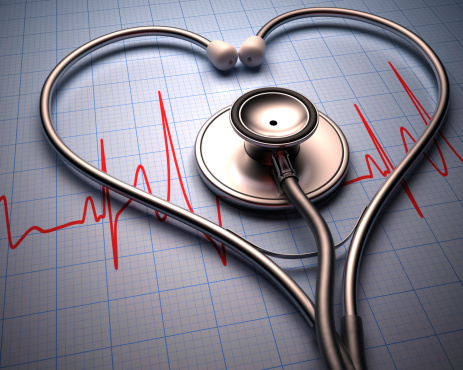 Feeling an occasional mild flutter in your chest, slightly lightheaded or occasionally being a bit tired are things many of us may have felt at some time in our lives. John Thibault, a 47-year-old sergeant with the Wauconda Police Department, started having these occurrences more frequently right after a very bad chest cold.
"I figured it was probably a combination of the chest cold and stress that was causing the symptoms," Thibault says.
A co-worker jokingly teased him saying that he should go to the doctor because if he died, he didn't want to do this job by himself. In jest, but with serious undertones, Thibault decided to consult his physician. With no family history or previous heart issues, Thibault was reluctant to think anything serious could be wrong. He was an active jogger, running three to five miles several times a week without any problems or issues.
"I wasn't really short of breath or blue in the face, and my symptoms seemed very minor at the time," Thibault says. "It's scary though because I later learned with heart rhythm problems, if I didn't do anything, I could start having blood clots or possibly a stroke."
For the next year, John worked with his primary care physician who did initial tests of his heart, monitored him and tried managing his atrial fibrillation, also known as A-fib, with medications. He was referred to a cardiologist who delved deeper into the issue and continued efforts using medication to suppress the A-fib, without success.
One last effort to control the arrhythmia with medication was attempted, though a side effect of that particular medication could result in the onset of other arrhythmias, possibly life-threatening. His cardiologist conducted a stress test and confirmed that he was prone to having other arrhythmias while on that medication.
Thibault was then referred to Dr. Mehran Jabbarzadeh, a cardiac electrophysiologist at Advocate Good Shepherd Hospital in Barrington, Ill., who reviewed the electrical activities of his heart.
According to the American Heart Association, A-fib affects nearly three million Americans. The disorder occurs when the heart's electrical system malfunctions. Instead of a normal electrical signal prompting muscles in both chambers of the heart to work uniformly, rogue heart cells generate additional signals. This causes the heart muscles to contract at different times.
"Although atrial fibrillation itself usually isn't life-threatening, it is a serious medical condition that sometimes requires emergency treatment, and we didn't want that to happen to John," says Dr. Jabbarzadeh. "Our goal was to eliminate John's irregular heartbeats so he could go back to his active life as a police officer."
Traditionally, physicians treat A-fib with a catheter ablation procedure using heat generated by radiofrequency current by threading a catheter through a vein in the groin that leads to the heart, without open surgery, explains Dr. Jabbarzadeh. But a few months prior to Dr. Jabbarzadeh meeting Thibault, Good Shepherd Hospital started a new procedure using a coolant, instead of heat.
"Using heat and cold are both minimally invasive procedures, but this newer technology using a coolant shortens the procedure and allows us to safely and more effectively treat the triggers for A-fib," explains Dr. Jabbarzadeh. "John's cryoablation successfully destroyed the electrical cells in his heart responsible for conducting the arrhythmia."
"This procedure may have saved my life," says Thibault. "In addition, I was physically active a mere three weeks later as I started jogging, and four months later I ran 5.1 miles in the torch run for the Special Olympics."
Related Posts
Comments
About the Author
health enews staff is a group of experienced writers from our Advocate Health Care and Aurora Health Care sites, which also includes freelance or intern writers.