5 red flags you should know about colon cancer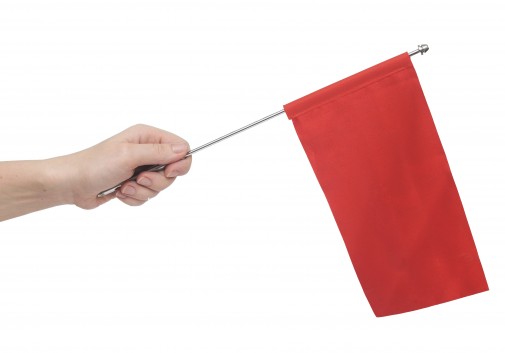 Most often colorectal cancer can develop with no symptoms prior to detection. The second leading cancer killer in the United States, colon cancer affects men and women, and is most commonly found in people age 50 years or older, according to the Centers for Disease Control and Prevention (CDC).
"Routine colonoscopies are important and have been proven to be effective at saving lives, and can decrease the risk of colon cancer up to 90 percent," says Dr. Kabir Julka, gastroenterologist at Dreyer Medical Clinic in Aurora, Ill.
If you are 50-years-old, the CDC recommends a routine screening. A colonoscopy takes roughly 30 minutes to perform, and patients usually spend an additional 30 minutes in recovery, Dr. Julka says.
He says that the hardest part of a colonoscopy is the preparation; patients take a solution to rid the colon of waste, which equates to an evening at home in the bathroom. While the "prep" may be uncomfortable, it's critical for the physician to have a clear view of the colon during the procedure.
Your risk for colon cancer increases as you get older, Dr. Julka says, and some red flags to be make yourself aware of include:
Family history: A first degree family member such as your parents or siblings who were diagnosed with colon cancer at an early age.
Blood in your stool: If you notice blood in your stool, even if it just seems like a hemorrhoid, an evaluation would be appropriate to rule out other concerns.
Unexplained weight loss: Losing 10 pounds without meaning may prompt an evaluation.
Change in bowel movements: A significant change in your bowel movements, such as going from normal to constipated.
New Anemia: If a recent blood test performed shows low blood counts.
Other risk factors that can lead to increased incidences of colon cancer are age, smoking and obesity, he says.
Dr. Julka says to talk to your primary care physician if you are experiencing any symptoms associated with colon cancer. They'll be able to perform a basic evaluation and if needed refer you to a gastroenterologist, he says.
Related Posts
Comments
About the Author
health enews staff is a group of experienced writers from our Advocate Aurora Health sites, which also includes freelance or intern writers.