Hearing loss effects on mood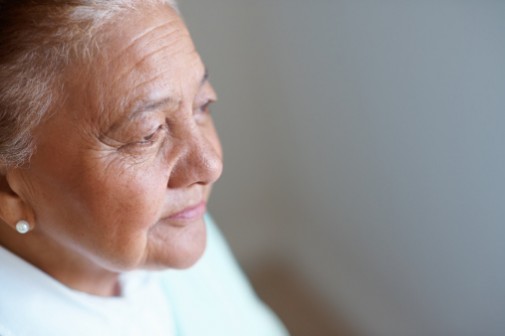 Nearly 17 percent of U.S. adults experience some type of hearing loss in their lifetime, according to the National Institute on Deafness and Other Communication Disorders (NIDCD).
A new study from the University of Gothenburg took a look at how hearing loss can affect a person's personality and mood. Researchers followed 400 people between the ages of 80 and 98 for six years. They analyzed each person's physical and mental abilities, along with their personality levels every two years.
They found that most became less outgoing and linked this trait to the loss of hearing in particular participants.
"To our knowledge, this is the first time a link between hearing and personality changes has been established in longitudinal studies. Surprisingly, we did not find that declining overall health and functional capacity make people less outgoing. But hearing loss directly affects the quality of social situations. If the perceived quality of social interaction goes down, it may eventually affect whether and how we relate to others,' said Anne Ingeborg Berg, PhD, licensed psychologist and one of the lead researchers of the study, in a statement.
Researchers hope their results help stress the importance of addressing hearing loss earlier and helping those affected get treatment as soon as hearing loss starts.
The study results, published last month in the Journal of Personality, also support the use of hearing aids as an intervention and treatment.
"Our previous studies have shown that outgoing individuals are happier with their lives. It is hypothesized that an outgoing personality reflects a positive approach to life, but it also probably shows how important it is for most people to share both joy and sadness with others. Even if we can't conclude anything about causal relationships, we can guess that the link between hearing loss and social withdrawal forms a potential threat to older people's wellbeing," Berg said.
Dr. Aijaz Alvi, an ear, nose and throat specialist at Advocate Good Shepherd Hospital in Barrington, Ill., says there are signs to watch for as to whether or not people may need hearing aids.
"If you are frequently asking people to repeat what they've said, prefer the television or radio louder than what other people prefer, or are having difficulty understanding conversations in a group, you may be a candidate for a hearing aid," he said. "The best way to tell if you really need hearing aids is to get your hearing checked by an audiologist to determine the level of hearing loss and the type of hearing loss."
Related Posts
Comments
About the Author
Sarah Scroggins, health enews contributor, is the director of social media at Advocate Health Care and Aurora Health Care. She has a BA and MA in Communications. When not on social media, she loves reading a good book (or audiobook), watching the latest Netflix series and teaching a college night class.