How annual visits keep women well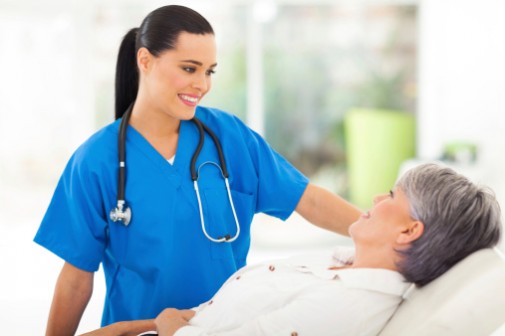 You may have heard that for healthy, low-risk women, the recommended frequency of Pap testing has changed. New cervical cancer screening (Pap test) guidelines no longer suggest a pap every year for every woman. The guidelines now take into account a woman's age, Pap history and health history.
"We have learned a lot in the last couple of decades about the nature of the relationship between HPV and the cervical diseases that it causes," says Dr. Kim Harmon, obstetrician/gynecologist at Dreyer Medical Clinic in St Charles, Ill. "Many women, particularly young women, have mild abnormalities that come and go over many years, and most will not develop cervical cancer."
A common misconception is that women think that since they don't need Pap tests annually, they don't need their annual Ob/Gyn exam. It is important to remember that your annual well woman exam is an essential part of maintaining your health and wellness, even if you aren't having an annual Pap test. Women should still come in every year for an annual well woman exam, and determine with their provider how often Pap testing is needed based on personal medical history and risk factors.
During your annual exam, your provider will perform the following:
Pelvic exam (recommended annually for women 21 and older)
Physical exam of abdomen and lymph nodes
Breast exam
Assessment of overall health
Immunizations (if appropriate)
Answer your questions and provide education
Maintain the physician-patient relationship to monitor changes in your health over time
According to the American College of Obstetricians and Gynecologists, the latest routine cervical cancer screening guidelines are as follows (If you have questions about the screening guidelines, please ask your provider at your next appointment.):
Cervical cancer screening should start at age 21 years.
Women aged 21-29 should have a Pap test every 3 years.
Women aged 30-65 years should have a Pap test and an HPV test (co-testing) every 5 years. It is acceptable to have a Pap test alone every 3 years.
Women should stop having cervical cancer screening after age 65 if they do not have a history of dysplasia or cancer, and they have had either three negative Pap test results in a row or two negative co-test results in a row in the past 10 years, with the most recent test performed within the last 5 years.
Women who have a history of cervical cancer, are infected with human immunodeficiency virus (HIV), have a weakened immune system, or who were exposed to diethylstilbestrol (DES) before birth should not follow these routine guidelines.
If you have an abnormal screening test result, you may have additional testing or treatment. Your care provider will recommend when you can resume routine screening.
HPV testing is not recommended for women under 30 years because although HPV is common among women in this age group, it usually resolves on its own without treatment.
"These new guidelines allow us to have a less invasive approach in many young women who have not yet had children, and in whom we want to minimize damage to their cervix," says Dr. Harmon. "As women get older, we can address those who have persistent disease, and we can do less screening in those who truly have low risk for cervical cancer."
Related Posts
Comments
About the Author
health enews staff is a group of experienced writers from our Advocate Health Care and Aurora Health Care sites, which also includes freelance or intern writers.