Benefits of massage therapy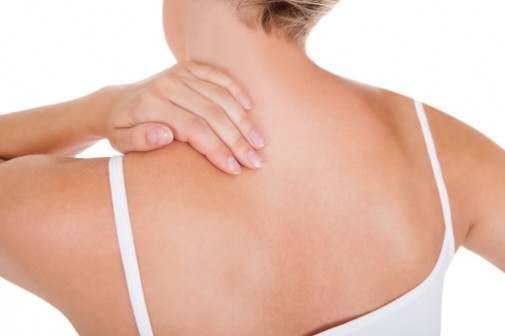 Most people's concept of a massage brings to mind Zen music, aromatherapy and body oil. However, not all massage is the same. There's spa or relaxation massage, and then there's massage therapy. The latter is designed to help manage chronic and temporary pain, increase range of motion or as a form of therapy for an injury.
 
Massage therapy has a host of other benefits as well. "It's good for stress reduction, decreasing blood pressure, pain reduction, shoulder pain, for sciatica, TMJ and migraines—even breaking down scar tissue," says Alicia Montejano, a certified massage therapist at the Good Samaritan Health and Wellness Center in Downers Grove, Ill. Those are the most common reasons a massage therapist is sought she says.
"It can be also be used to condition muscles when someone is waiting for surgery for the knee or hip, for example, so once they have surgery then massage therapy can facilitate rehab," explains Montejano, who's certified in orthopedic massage and myofascial release.
Massage complements other therapies like physical therapy and chiropractic because they all address the muscles. "The muscles are what hold all the joints in place so muscles need to be relaxed to hold adjustments that a chiropractor would make and increase range of motion," she says.
"Many people think it's just a luxury, and it's not," Montejano adds.
What to expect
Although Montejano says she works with each of her clients to make sure each is comfortable, there may be a bit of discomfort.
"I like to say that muscles are like a person with bad habits so you have to train them," she says.
Her technique involves warming up the muscles and working with them to "scrub the pain," which can be caused by trigger points. A trigger point is a painful area of muscle tissue that causes pain in other body points. So, for example, pain in the head may be caused by a trigger point in the neck.  
Montejano describes her approach as "melting through the muscle to get to the pain." She uses deep tissue massage to warm up the muscle and then goes in deeper—but not too deep. "People say, 'I like pressure,' but that's not my mode because a lot of pressure won't do anything. Think of Jell-O with a lot of fruit. If I put pressure, I move too much fruit, or trigger points, out of the way. I want to take care of the issues, not move the problem out of the way," she explains.
Clients are usually concerned about modesty, but Montejano offers up reassurance that therapists are very aware of this and work to make clients feel safe. "We only uncover the area we're working on and then recover it. Legally, we have to have areas covered," she says. First and foremost though, Montejano stresses, "It's all about the person's comfort. We will work with you."
If you're nervous about massage therapy, Montejano suggests dipping your toe in the water by getting a neck massage first. She encourages first-timers, and those who are regulars, to communicate with their therapist.
"The patient needs to control the massage and let the therapist know if something does not feel comfortable. You should have full control over the massage," she says.
Related Posts
Comments
About the Author
health enews staff is a group of experienced writers from our Advocate Aurora Health sites, which also includes freelance or intern writers.