Study reinforces colon cancer screenings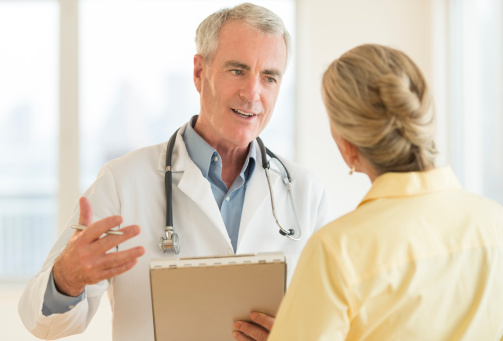 Among cancers that affect both men and women, colorectal cancer is the second leading cause of cancer-related deaths in the United States, according to the Centers for Disease Control and Prevention (CDC).
Fortunately, colorectal cancer is highly curable if detected early. The most common and effective ways of detecting the cancer are colonoscopy or sigmoidoscopy exams, which allow physicians to look inside the large intestine through a thin tube and remove any precancerous growths.
Deaths from colorectal cancer could be cut in half if people 50 years of age and older underwent routine colonoscopy screenings, says Dr. Sanath Kumar, a colorectal surgeon on staff at Advocate South Suburban Hospital in Hazel Crest, Ill.
A recent analysis of medical data from nearly 90,000 people found that patients who received either a colonoscopy or sigmoidoscopy exam had a significantly lower rate of cancers in the rectum and lower colon than did other participants.
"If there is a family history of colon cancer under the age of fifty years old, screenings should be done at age forty," says Dr. Kumar. "And, annual colonoscopies are recommended for African-Americans once they turn forty-five years old."
Dr. Kumar encourages all his patients to get screened on a regular basis because the quicker something abnormal is detected, the easier it is to treat.
"Patients are usually very anxious about getting a colonoscopy or sigmoidoscopy and find reasons to put it off," says Dr. Kumar. "But, in reality, the tests are simple and well-tolerated."
During a more extensive colonoscopy procedure, physicians examine the colon and rectum with a fiber-optic camera attached to a flexible tube. Using this instrument, the large bowel and part of the small bowel are carefully scanned for abnormalities, such as ulcerations, lesions or polyps that may eventually lead to cancer if untreated.
"Oftentimes, patients do not show any outward signs or symptoms when we detect a problem," says Dr. Kumar. "That is why it is so important to have a regularly scheduled screening." He recommends that patients schedule appointments on their birthdays so they do not forget.
Although the actual procedure is not difficult for patients, Dr. Kumar admits that the hardest part of a colonoscopy procedure may be the patient preparation. Since the colon has to be clean in order to evaluate and test properly, patients need to fast for 12 hours before the procedure and take a laxative.
Before the procedure begins, patients can opt to be mildly sedated, which is called "twilight anesthesia," or choose not to undergo any type of sedation. Dr. Kumar says that the colonoscopy takes about 10 to 20 minutes, and patients will spend an additional 20 minutes in the recovery area before they are escorted home. They can resume all their normal activities the next day, Dr. Kumar says.
Related Posts
Comments
About the Author
Nate Llewellyn, health enews contributor, is a manager of public affairs at Advocate Medical Group. Nate began his career as a journalist and builds daily on his nearly 20 years of writing experience. He spends most of his free time following his wife to their two sons' various activities.