Insomnia raises risk of stroke in young adults, study finds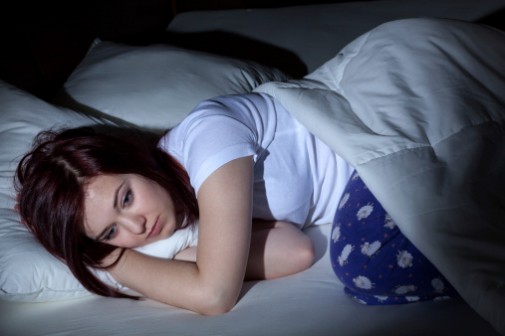 Adding to the list of things that may not be helping your insomnia is a 54 percent increase of stroke, according to one recent study out of Taiwan.
The research, published last week in the American Heart Association journal Stroke, examined randomly selected health records of more than 85,000 Taiwanese citizens—21,000 with insomnia and 64,000 without. According to the researchers, insomnia raised the risk of hospitalization for stroke by 54 percent over four year. Additionally, young adult insomniacs between the ages of 18 and 34 have an eight times higher risk of stroke than their non-sleep-deprived counterparts.
The researchers followed the participants, none of whom had a previous diagnosis of stroke or sleep apnea, over four years, who they divided into several groups:
Chronic or persistent insomnia lasting one to six months
Relapse insomnia, in which the condition recurred after more than six months at any time during the study
Remission insomnia, in which the condition was reported as cured within the study period
During the study, 583 insomniacs and 962 non-insomniacs were hospitalized for stroke. And chronic insomniacs showed a higher incidence of stroke than those in the remission group.
"We feel strongly that individuals with chronic insomnia, particularly younger persons, see their physician to have stroke risk factors assessed and, when indicated, treated appropriately," says Dr. Ya-Wen Hsu, study author, of Chia Nan University and Chi-Mei Medical Center in Taiwan, in a statement. "Our findings also highlight the clinical importance of screening for insomnia at younger ages. Treating insomnia is also very important, whether by medication or cognitive therapy."
Stroke has long been a known risk of severe sleep disorders, including insomnia and obstructive sleep disorder (OSA). This research adds to several recent studies about stroke, including one on diabetes raising stroke risk and exercise reducing it.
"We've long known that untreated severe obstructive sleep apnea can cause an increased risk of stroke, high blood pressure and heart attack. And insomnia may carry a similar risk to overall health," says Dr. Raina Gupta, neurologist and sleep specialist at Advocate Illinois Masonic Medical Center in Chicago. "This is the first study that specifically looks at younger adults, who may have poor sleep or poor sleeping habits that are less frequently addressed."
Dr. Gupta says this is a good wake-up call for young adults and their physicians to pay closer attention to potential sleep abnormalities.
Related Posts
Comments
About the Author
health enews staff is a group of experienced writers from our Advocate Aurora Health sites, which also includes freelance or intern writers.