Depression may increase heart failure risk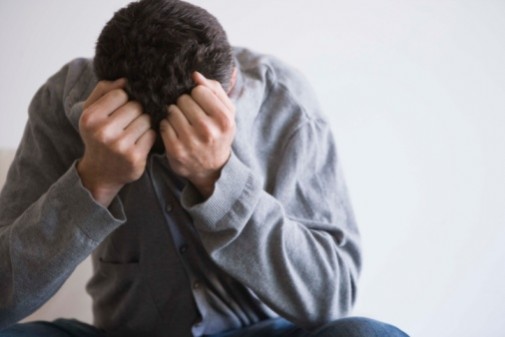 For people suffering from depression, this serious condition can cause more than just "the blues." According to a new study, moderate to severe depression may lead to an increased risk of heart failure.
Researchers analyzed 63,000 people in Norway via physical and mental assessments over 11 years. During this timeframe, nearly 1,500 participants developed heart failure. Compared to those with no depression symptoms, participants with mild depression had a 5 percent increased risk of heart failure and participants with moderate to severe depression had a 40 percent increased risk.
"There is a known association between depression and heart failure; however, it's not clear what disease comes first," says Dr. Abbas Rampurwala, cardiologist on staff at Advocate Sherman Hospital in Elgin, Ill. "This is the first study that prospectively looks at patients with depression to determine if they are more likely to develop heart failure."
Approximately one in 10 Americans are dealing with depression, based on Centers for Disease Control and Prevention statistics. According to Dr. Rampurwala, depression and heart failure share many common risk factors. For example, both diseases cause elevated levels of the stress hormone cortisol, which can lead to inflammation and plaque buildup in the arteries. In fact, patients with heart failure who develop depression have a higher risk of worsening heart failure or death, Dr. Rampurwala notes.
"The same mechanisms in the body may be responsible for both heart failure and depression," Dr. Rampurwala says. "We just don't know for certain if one causes the other." Stress caused from depression is also linked to high blood pressure, a weakened immune system and irregular heart rhythms.
Since people with depression are more likely to have unhealthy habits, this study controlled for certain risk factors for heart failure such as obesity and smoking. However, it is possible that other factors play a role. For example, researchers found that people with depression are less likely to follow the advice of their doctors, take their medications properly or make proactive steps to improve their lifestyle, the study noted.
"The problem with large population-based studies is the difficulty in controlling for all confounding factors," Dr. Rampurwala explains. "It is very possible that the people analyzed in the study have unhealthy lifestyles, such as a high-fat diet, lack of exercise, etc., and that is why they eventually developed heart failure."
The good news is that there are many treatments for depression – from counseling to medications – to help people manage their condition, he says.
"It takes one simple question to diagnose depression – are you depressed? As simple as it sounds, this question is about 60-70 percent effective in diagnosing the disease," Dr. Rampurwala says. "Clinicians need to start the conversation with patients early to determine if they have depression and help them get treatment to prevent heart failure down the road."
Related Posts
Comments
About the Author
health enews staff is a group of experienced writers from our Advocate Aurora Health sites, which also includes freelance or intern writers.