3 tips to curb cancer cost concerns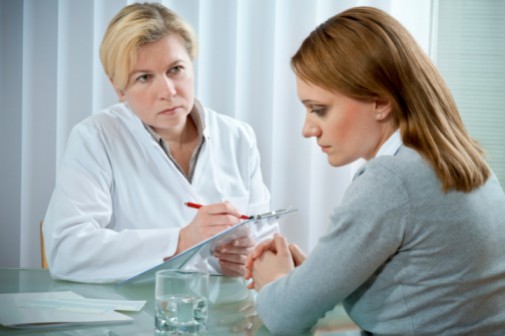 Do you know the difference between PPO and HMO insurance plans? Do you know what your plan covers and doesn't cover? What about the minimum and maximum out-of-pocket costs for doctor visits and prescriptions under your current plan?
Most people don't fully understand their insurance coverage. Now imagine having to navigate the ins and outs of your insurance policy after hearing the words, "You have cancer." Pretty overwhelming, right?
Michelle Robertson, a financial counselor at Advocate Illinois Masonic Medical Center's Angelo P. Creticos, MD, Cancer Center in Chicago, and Rosa Razo, a financial navigator at the cancer center, help patients facing a cancer diagnosis work through the jargon in their medical bills and find financial resources.
"I am here to educate patients on their medical benefits and assist with any billing questions," says Robertson. Whether they are insured, underinsured or uninsured, any patients receiving cancer treatment can receive financial counseling, Robertson says.
"As a financial navigator, it's my job to look to different foundations and other resources to help our patients with out-of-pocket costs for their treatment," says Razo.
Razo and Robertson know how complicated financing cancer treatment can be and that many patients are not aware of the resources available to them. Many cancer centers offer financial navigation services. Razo and Robertson provided three tips for getting the most from your financial navigator or counselor.
1. Know your insurance policy or be prepared with questions about your policy before meeting with your financial navigator.
"When patients come to me for the first time, I already have an understanding of their insurance and their benefits," says Robertson. "If you are confused or have questions, please don't be afraid to ask. Questions many patients have include: What is a deductible? What does having an HMO mean? The more questions you ask, the more I can help you understand your insurance."
Razo and Robertson see patients who have insurance but whose policies may not be sufficient to cover the cost of cancer treatment. "If patients are thinking about switching insurance policies or looking for supplements, we can help them understand what changes a switch could bring," says Razo.
2. Stay open-minded.
"Financing cancer treatment should not be your burden," says Razo. "We want you to focus on your physical and emotional well-being. We have some patients who will bring over any piece of mail they receive regarding their insurance or bills because they don't understand what it means or they want to keep us informed. We love when patients come to us with anything—that is why we are here."
Any information patients share stays confidential, says Robertson.
"We do not share your information with anyone," explains Razo. "At first, some patients are not entirely comfortable giving us the necessary documents, but there is a huge benefit to sharing your information. In fact, we were able to secure a $10,000 grant for one gentleman just this past week, but we couldn't do that if he didn't give us the documents we asked for."
Razo reassures patients that their documents and paperwork only stay in her office or with the foundation providing a grant. "Your information stays with us, and we want to make sure patients receive any assistance they are eligible for, but we can't do that without their help," says Razo. "We only ask for the specific documents that we need or the foundation needs because we want to help."
3. Talk to us!
"We understand how overwhelming this can be," says Robertson. "When you start feeling overwhelmed or don't understand what bills are coming in the mail, talk to your doctor or your nurse to connect with a financial navigator or counselor, and we can start having conversations."
Razo says she never wants a patient to feel too proud to ask for help. "We want to see you, we want to help you, and it's OK to ask for help. We are more than happy to assist. There are so many resources available to our patients that they don't know about, and we are here to connect them to those resources."
Razo and Robertson want patients to focus on their health, not their bills. "We want to see patients leave our office relaxed and less stressed about how to pay for their treatment," says Razo. "The less stress they feel, the more they can focus on fighting cancer and taking care of themselves."
Related Posts
Comments
About the Author
health enews staff is a group of experienced writers from our Advocate Aurora Health sites, which also includes freelance or intern writers.