Do herniated discs always need surgery?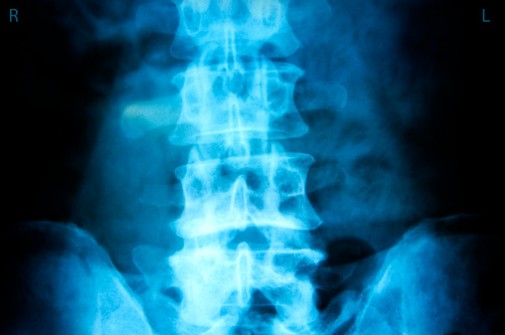 There can be many different causes of back pain. And nearly 60 to 80 percent of people will have some type of low back pain in their life, with a herniated disk being a primary cause, according to the American Academy of Orthopaedic Surgeons.
A herniated disc is when one or more of the jelly-like centers of the cushions between the bones and spine begins to leak and causes pain. As a person ages, a disc can become herniated for several reasons. Discs become less flexible, which increases the risk of injury, but also falls, repetitive strains, improper lifting, obesity, smoking and family history or genetics are all additional risk factors. Experts says that for up to 70 percent of people with a herniated disc, treatments such as rest, medication, steroids or injections relieve the pain.
"For some reason, people think if you have a herniated disc, surgery is the only option," says Dr. Jerry Bauer, neurosurgeon and co-medical director of the Neurosciences Institute at Advocate Lutheran General Hospital in Park Ridge, Illinois. "That is just not the case. For most individuals suffering from a herniated disc, conservative treatments work very well."
Because of a fear of back surgery, Dr. Bauer says many people don't seek medical attention. He says that's a mistake, since nerve damage can occur without proper treatment.
If surgery is warranted, today minimally invasive procedures can be performed to repair a herniated disc, he says. In most cases, the surgery is done on an outpatient procedure and the patient goes home the same day.  
"We operate through very small incisions with the help of a microscope," Dr. Bauer says. "Because we are using the microscope, we can be incredibly precise during surgery. After struggling with devastating pain for a long time, most patients wake up in the recovery room, pain free. Those are the most rewarding times for both the patient and the surgeon."
If you are suffering from back pain, Dr. Bauer says the following symptoms require medical attention.
Severe pain that does not improve with rest
Numbness and tingling
Pain after a fall or injury
Pain along with trouble urinating, weakness, fever or weight loss
If you are uncertain as to whether you should seek medical attention, Dr. Bauer advises a person talk to their primary care physician or seek specialized care for a back condition.
Related Posts
Comments
About the Author
Evonne Woloshyn, health enews contributor, is director of public affairs at Advocate Children's Hospital. Evonne began her career as an anchor and reporter in broadcast news. Over the past 20 years, she has worked in health care marketing in both Ohio and Illinois. Evonne loves to travel, spend time with family and is an avid Pittsburgh Steelers fan!