Unwanted bacteria lurking on toys, cribs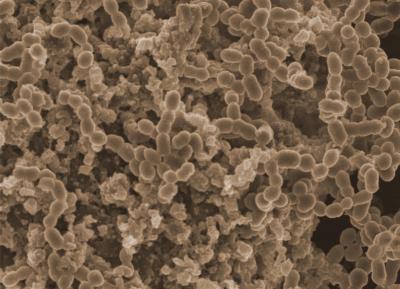 Conventional wisdom says cold, flu and strep germs don't hang around long on inanimate objects. But surprising results from a recent study say illness-causing bacteria can linger on toys, books and furniture for more than a month.
Researchers at the University of Buffalo say that Streptococcus pneumoniae and Streptococcus pyogenes, the two most common germs that cause ear infections, strep throat and colds persist much longer than most imagine.
Study leaders hope the findings raise awareness for people to take additional precautions daycare centers, schools and health facilities.
"These findings should make us more cautious about bacteria in the environment since they change our ideas about how these particular bacteria are spread," said study author Anders Hakansson, PhD, in a news release. "This is the first paper to directly investigate that these bacteria can survive well on various surfaces, including hands, and potentially spread between individuals."
Scientists found bacteria hiding in four out of five stuffed toys and other surfaces even after being cleaned. The analysis was done in the morning, giving extended time since the last contact by daycare staff.
The study results add to the number of ways people can be exposed to bacteria, Hakansson said. Further study needs to be done to figure out how to best prevent the transmission of germs from these surfaces to individuals.
"If it turns out that this type of spread is substantial, then the same protocols that are now used for preventing the spread of other bacteria, such as intestinal bacteria and viruses, which do persist on surfaces, will need to be implemented especially for people working with children and in health-care settings," he adds.
Physicians say there are simple steps you can take to prevent the spread of infection at home or elsewhere.
"The key to keeping a healthy home is regular cleaning and good personal hygiene," Dr. James Malow, infection control specialist, at Advocate Illinois Masonic Medical Center in Chicago.
"Try to disinfect high traffic surfaces, such as kitchen counters and doorknobs, a couple times a week," Dr. Malow says. "Make sure you wash your hands properly by rubbing your hands with clean water and soap for 20 to 30 seconds.  Rinse and dry your hands using a clean towel."
Dr. Malow says that cleaning and hand hygiene can remove the conditions that help germs grow and also help prevent germs from spreading.
Related Posts
Comments
About the Author
health enews staff is a group of experienced writers from our Advocate Aurora Health sites, which also includes freelance or intern writers.