What is occupational health?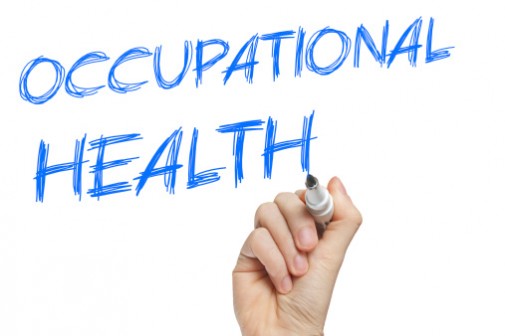 Many people spend a large part of their day at work, which can greatly affect their health.
Occupational health physicians play an important role as a bridge between the health care system and companies. They understand that the health of a company's employees impacts the long-term success of that business, so occupational health focuses not only on excellent care of an injured worker, but also prevention of further injuries.
The following are some of the things an occupational health team can help with:
Work hard to prevent illness and injury in the workplace, which includes visiting company sites, walking through the plant/office and offering medical advice as needed.
Help patients return to work in a safe way and give appropriate restrictions so that a returning employee can be productive but also protected.
Treat health care workers and their injuries, including giving immunization boosters when needed to prevent disease.
Perform "return to work" exams for companies that need a medical opinion on one of their workers to make sure the employee is safe to return to his or her regular job.
Care for workers exposed to blood and body fluid exposures, providing rapid evaluation of both the source and the exposed employee.
Champion health and safety issues with companies, including giving ergonomic insights when on-site at a company.
Give travel shots for workers who need to be overseas for prevention of Hepatitis A and B, typhoid, malaria, yellow fever and other international diseases.
Assist companies with their drug testing programs and review positive results to ensure that the result is a "true" positive.
Perform audiology tests for hearing conservation programs and, if hearing loss is detected, council the patient to seek further evaluation.
Perform pulmonary function tests such as spirometry for respiratory protection programs, and review OSHA requirements and test results to ensure safety of employee prior to fit-testing of equipment.
Be nationally certified to provide DOT exams for truckers and follow all DOT guidance to help ensure safety on the road.
Be available to serve in a medical director role for companies, where they can give input to senior company officials on medical issues in the work place—focusing on prevention.
Related Posts
Comments
About the Author
Dr. Thomas L. Sutter is medical director of Advocate Medical Group Occupational Health, which has offices in Chicagoland and central Illinois. Dr. Sutter is board certified in occupational medicine and is a certified medical review officer (MRO), a certified independent medical examiner (IME) and a certified aviation medical examiner (AME).