Simple stroke test recommended for the 50+ set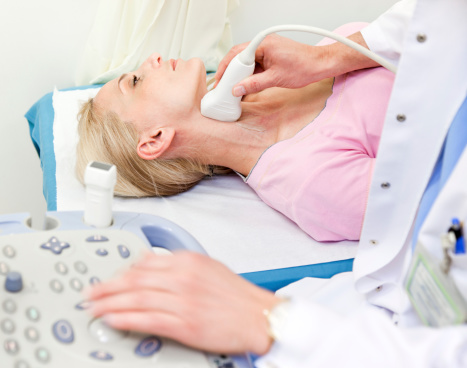 May is National Stroke Awareness Month, which is an ideal time to check your risk for a stroke. If you are 50 years of age, or older, you may want to ask your physician about two simple tests to determine if your carotid arteries are narrowing in your neck.
To determine if you're at risk, your doctor may use a stethoscope to listen for blockages or order a simple, non-invasive Doppler ultrasound. The test is painless and could save your life.
It's important that you ask for the test because there are no symptoms for carotid artery disease, until you suffer a stroke. A stroke occurs when blood flow to a part of the brain stops. If the brain cannot get blood and oxygen, brain cells can die.
Thanks to educational campaigns over the past 10 years, there has been a heightened awareness among health care consumers of the importance of identifying stroke symptoms and seeking medical attention quickly.
Health care providers are also better prepared to care for stroke patients in centers with comprehensive treatment options. In the past decade, there have been numerous clinical advances in the care and treatment of stroke. For example, research has shown that clot-busting medications in the first few hours after having a stroke are highly effective, as are advanced endovascular interventions.
"Today, we can target blood clots lodged in large blood vessels and retrieve them," says Dr. Thomas J. Grobelny, an interventional neuroradiologist at the Advocate Medical Group Neurovascular Center in Park Ridge, Illinois. "If we are able to see the patient in the first eight hours after having a stroke, retrieval efforts can be eighty to ninety percent effective in lessening the debilitating effects of a stroke."
For many patients, the effects can be remarkable. "These procedures have been game-changers," says Dr. Grobelny. "Some patients see a dramatic difference, while still on the operating room table."
Although the care and treatment of stroke patients is making great strides, Dr. Grobelny reminds us that preventing a stroke requires knowledge of family history, risk factors and paying close attention to your health.
"We need to remember that keeping your blood vessels healthy is directly related to a healthy lifestyle," Dr. Grobelny says. "My best advice is to routinely see your primary care physician."
Related Posts
Comments
About the Author
Evonne Woloshyn, health enews contributor, is director of public affairs at Advocate Children's Hospital. Evonne began her career as an anchor and reporter in broadcast news. Over the past 20 years, she has worked in health care marketing in both Ohio and Illinois. Evonne loves to travel, spend time with family and is an avid Pittsburgh Steelers fan!