First case of MERS transmission sparks concern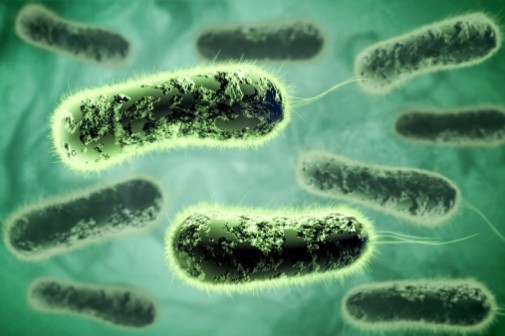 This past weekend, officials from the Centers for Disease Control and Prevention (CDC) announced their report of the first confirmed transmission of Middle East Respiratory Syndrome Coronavirus (MERS-CoV) on U.S. soil.
According to the announcement, an Illinois man tested positive for an "apparent past MERS-CoV infection" following two short face-to-face meetings with the Indiana man who was reportedly the first person in the U.S. to have contracted the condition on May 2, 2014. CDC officials say they tested more than 60 health care workers, family members and business associates of the Indiana patient—who was hospitalized following his return to the U.S. from Saudi Arabia and has since been released. 
They say the MERS seems to have presented differently in the Illinois man, indicating the possibility that the condition can be asymptomatic, or present with very few symptoms. The Illinois man did not seek or require medical attention, having only mild cold-like symptoms. 
Reports of the first two confirmed cases of MERS in the U.S. following travel to the Middle East—the second reported in Florida on May 11, 2014—have resulted in "large-scale multistate investigations and responses aimed at minimizing the risk of spread of the virus," CDC officials report. These responses include outreach to health care professionals, family members and others who had close contact with the patients and work with airlines to identify and notify travelers who may have been exposed. They say efforts are now under way to identify, notify, test and monitor close contacts of the Illinois resident. 
"This latest development does not change CDC's current recommendations to prevent the spread of MERS," says Dr. David Swerdlow, the CDC's lead in the MERS-CoV response. "It's possible that, as the investigation continues, others may also test positive for MERS-CoV infection, but not get sick. Along with state and local health experts, CDC will investigate those initial cases and if new information is learned that requires us to change our prevention recommendations, we can do so." 
All reported cases of MERS have been linked to countries in and near the Arabian Peninsula in the Middle East. Health officials say the virus spreads person-to-person through close contact, including those living with or caring for an infected individual. They maintain there is currently no evidence of the spread of the condition in community settings. 
"Though this is something we want to stay on top of, the current risk of transmission in the U.S. is very low," says Dr. James Malow, infection control specialist at Advocate Illinois Masonic Medical Center in Chicago. "It's very unlikely that you're going to be infected with MERS-CoV on the train or walking through the grocery store." 
He says if you've recently traveled to the Middle East and come down with respiratory symptoms, including cough, fever or shortness of breath, you should seek medical attention. But there's very little evidence to indicate that the general public should be alarmed, he says. 
MERS-CoV FAQs
Dr. Malow shared several frequently asked questions to help us understand MERS-CoV a little better. 
Q:  What is MERS-CoV?
A: Middle East Respiratory Syndrome (MERS) is a viral respiratory illness. MERS is caused by the coronavirusMiddle East Respiratory Syndrome Coronavirus (MERS-CoV). It was first reported in Saudi Arabia in 2012. 
Q: What are the symptoms of MERS-CoV?
A: Most people infected with MERS-CoV develop severe acute respiratory illness, with symptoms including fever, cough and shortness of breath. 
Q: Does MERS-CoV spread from person to person?
A: MERS-CoV has been shown to spread between people who are in close contact, such as those caring for or living with an infected person. 
Q:   What is the source of MERS-CoV?
A:  The exact source of the virus is not yet known, but it likely first developed in an animal. While MERS-CoV has been found in camels and a bat in the Middle East, it is so far unclear that these animals are the source of the virus. 
Q: Am I at risk for MERS-CoV infection?
A: You are not considered to be at risk for MERS-CoV infection if you have not had close contact, such as caring for or living with someone who has been infected. 
Q: Can I still travel to countries in the Arabian Peninsula or neighboring countries where MERS cases have occurred?
A: CDC does not recommend anyone change their travel plans due to MERS. The current CDC travel notice is an Alert (Level 2), which provides special precautions for travelers. Please visit the CDC website for the most current travel information. 
Q: How can I help protect myself against MERS-CoV?
A: There are no specific treatments recommended for illnesses caused by MERS-CoV. Medical care is supportive and used to help relieve symptoms. However, there are precautions you can take to minimize your exposure to the virus: 
Wash your hands often with soap and water or use an alcohol-based hand sanitizer.
Cover your nose and mouth with a tissue when you cough or sneeze, and then throw the tissue in the trash.
Avoid touching your eyes, nose and mouth with unwashed hands.
Avoid close contact, such as kissing, sharing cups or sharing eating utensils, with sick people.
Clean and disinfect frequently touched surfaces, such as toys and doorknobs.
Related Posts
Comments
About the Author
health enews staff is a group of experienced writers from our Advocate Health Care and Aurora Health Care sites, which also includes freelance or intern writers.