Concussion test may prove headache for some sports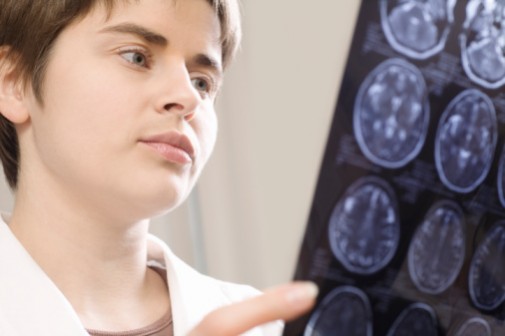 An ultra-sensitive laboratory test that can detect a biomarker for brain injury in the bloodstream of athletes may have a major impact on the future of more violent contact sports like football, hockey and boxing
Even more significantly, the discovery may aid the continuing investigation of whether repeated concussions and post-concussion syndrome are truly linked to the development of chronic traumatic encephalopathy or CTE, according Dr. Melvin Wichter, chair of neurology and co-director of the Neurosciences Institute at Advocate Christ Medical Center in Oak Lawn, Illinois.
CTE is a progressive, degenerative brain disease that occurs most frequently in athletes who have sustained repeated head injuries and is sometimes referred to as Dementia pugilistica.
In a recent issue of JAMA Neurology, researchers reported testing the blood of professional Swedish hockey players who had suffered a concussion during competition and found elevated bloodstream levels of a protein known as tau.  Tau helps maintain the integrity of axons – the string-like structures that interconnect brain cells and facilitate communication among cells – much like telephone wires. Axons are located in the brain's cortex, which is responsible for cognitive thinking and emotion.
Scientists long have known that injury to the brain causes the levels of tau to increase in cerebrospinal fluid, but tapping that fluid to test it every time an athlete, teenager or child sustains head trauma is impractical. Tau protein seems to be strongly associated with CTE and Alzheimer's disease.
The study showed that a "novel," highly sensitive immunoassay – a thousandfold more sensitive than conventional lab tests – could detect changes in the level of tau in the blood and that results of such testing could be used in diagnosing concussion and determining when an athlete can be declared fit to return to play, the researchers said.
What the study does not yet answer is whether repeated insults to the brain are linked directly to development of CTE.
"If the tau protein is a predictor of CTE, then it is reasonable to say that some athletes with elevated levels of tau may never go back to sports [following a concussion or series of concussions]," Dr. Wichter says.
In the near term, the study "could have a major impact on how we play sports.  An athlete who sustains a possible concussion would have a simple blood test done.  If the result shows an elevated level of tau, he or she stays out of the game" until tau levels return to normal, Dr. Wichter says. For some athletes, those symptoms might dissipate within a matter of days or weeks. "In 10 percent to 15 percent of cases, symptoms may persist for a year or longer.
"At the 30,000-foot level, however, the study is not simply about whether or not a quarterback can get back into a football game. If blood tau protein is a predictor of CTE, then that fact could change the whole nature of how the more violent contact sports like football, hockey, boxing and the martial arts are played," Dr. Wichter says. "Head injuries could prove too great a liability not only for the athlete, but also for college sports and professional sports organizations."
"Lastly, but certainly not least, this blood test may prove invaluable in the diagnosis and treatment of Alzheimer's and related diseases," he says.
Related Posts
Comments
About the Author
health enews staff is a group of experienced writers from our Advocate Aurora Health sites, which also includes freelance or intern writers.