Coping with "chemo brain"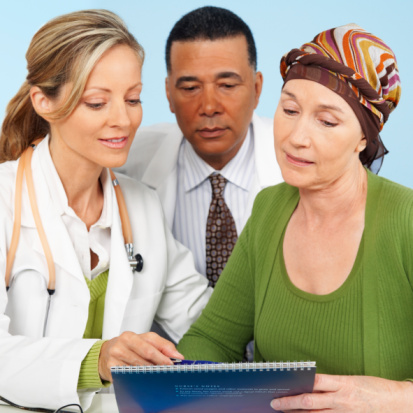 For breast cancer patients, completing chemotherapy warrants a well-deserved celebration.  But, too often, almost before the euphoria of the "thank-goodness-it's-over" feeling has settled, frustration sets in as these women, eager to return to their normal routines, begin struggling with memory and concentration. This kind of mental fog, commonly referred to as "chemo brain," was the subject of recent research.
A study, published in the Journal of Clinical Oncology, reported that brain activity does, indeed, change in women who have undergone chemotherapy treatment for breast cancer. Researchers in Belgium evaluated 18 women performing certain tasks in a functional Magnetic Resonance Imaging (MRI) machine prior to them beginning treatment and re-evaluated them at four months to six months following the conclusion of chemotherapy. The scientists indicated a correlation between increases in cognitive complaints and decreases in multitasking-related brain activation.
Dr. Sabine Deprez, who led the study with her colleagues, concluded that, "These results suggest that changes in brain activity may underlie chemotherapy-induced cognitive complaints. The observed changes might be related to chemotherapy-induced damage to the brain or reduced connectivity between brain regions rather than to changes in effort or changes in functional strategy."
Peggy Kupres, coordinator of survivorship and external relations at Advocate Christ Medical Center in Oak Lawn, Ill., is a breast cancer survivor after being diagnosed and treated 13 years ago. Kupres now works daily with patients to create an after-treatment care plan and empower the patient to live the fullest life, including giving tips on how to cope with chemo brain, which she experienced during her own recovery.
"Chemo brain was frustrating and frightening for me and my family. I couldn't focus on simple tasks like reading a newspaper or book, because I couldn't remember what I read on the pages," Kupres explains. "It was common to mispronounce words, have trouble remembering names and struggle with concentrating on one task."
The chemo brain experience is different for every patient; in fact, some women never develop symptoms. The severity of the changes in a woman's concentration and the duration of symptoms also vary from patient to patient. As frustrating as chemo brain can be, it is not debilitating, and steps can be taken to work through the challenges, Kupres says.
While there is no cure or fast fix for chemo brain, Peggy recommends the following tips to cope with symptoms and increase concentration and memory:
1)      Make lists: Use one notebook to keep track of "to do" lists, phone numbers, appointments and a medication schedule.
2)      Journal Symptoms: Maintain a record of the time of day that symptoms intensify. If the time is consistent on a regular basis, move any tasks that require a stronger focus to a different time of day.
3)      Exercise the Body and Mind: Physical activity fights fatigue and can stave off an increase in mental cloudiness. A person should keep the mind active as well by completing mentally stimulating activities like crossword puzzles.
CancerCare, a national cancer support organization, also provides a three-step process that is widely used to improve concentrative abilities. CancerCare instructs individuals on how to develop and increase their concentration.
Chemo brain should not discourage anyone from going about their everyday life or deter them from completing routine tasks or setting larger goals. After undergoing extensive treatment for breast cancer and coping with memory lapses and loss of concentration, Peggy returned to school where she completed a Master's in Organizational Leadership degree.
Related Posts
Comments
About the Author
Julie Nakis, health enews contributor, is manager of public affairs at Advocate Children's Hospital. She earned her BA in communications from the University of Iowa – Go Hawkeyes! In her free time, she enjoys spending time with friends and family, exploring the city and cheering on the Chicago Cubs and Blackhawks.