How to live healthy with congestive heart failure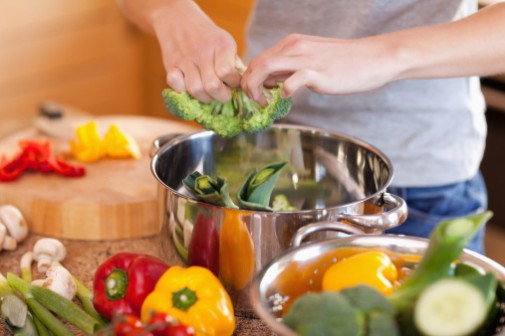 With nearly 6 million Americans living with congestive heart failure (CHF), it's important to understand how to manage this chronic condition. In patients with CHF, the heart is unable to pump an adequate amount of blood to meet the body's needs. As a result the heart pumps faster and begins to decline over time.
"Many people with CHF do not realize they have this chronic condition until years later when they begin to notice symptoms," says Dr. Azmey Matarieh, cardiologist with Advocate Medical Group in Elgin, Ill. "No matter your age, you should take a proactive approach to your heart health through regular checkups with your doctor. This is especially important for those with risk factors for CHF." 
A variety of risk factors increase a person's risk for CHF, including high blood pressure, diabetes, congenital heart defects and coronary artery disease. 
The signs and symptoms of CHF include:
Persistent coughing or wheezing
Shortness of breath (dyspnea)
Buildup of excess fluid in body tissues (edema)
Fatigue, tiredness
Nausea, lack of appetite
Confusion or impaired thinking
Increased heart rate 
While CHF is not curable, people with CHF can still live a high quality of life by taking an active role in their health. Dr. Matarieh says lifestyle changes that can improve your heart health include:
Maintain a healthy weight: Fluctuations in weight may indicate CHF is progressing.
Eat a heart-healthy diet: Your diet should include whole grains, lean meats and plenty of fresh fruits and vegetables. Meals should be low in cholesterol, sodium and saturated and trans fat.
Begin a workout routine: This may include taking a walk several times a week around your neighborhood, joining a local health club or participating in a structured rehabilitation program. Talk with your doctor before starting any new workout routine.
Manage stress: You can manage stress through exercise, taking a class such as yoga or meditation, breathing techniques and imagining a peaceful place or time.
Limit alcohol and caffeine consumption: Men should drink no more than one to two alcoholic beverages per day. Women should drink no more than one alcoholic beverage per day. Caffeine intake should be limited to one or two cups of coffee per day. 
"CHF patients and their loved ones play a vital role in managing their condition," Dr. Matarieh says. "They will need to transform their lifestyle by adopting healthy habits such as eating a heart-healthy diet, exercising regularly and managing blood pressure. Lifestyle changes, along with medication, can slow the progression of CHF." 
Need help finding a physician? Click here to choose from over 1,000 top docs.
Related Posts
Comments
About the Author
health enews staff is a group of experienced writers from our Advocate Aurora Health sites, which also includes freelance or intern writers.