A-fib often goes undiagnosed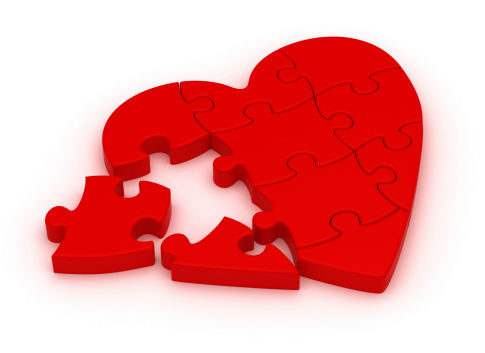 Familiarity with chronic pain can sometimes be dangerous. For example, there are certain side effects that people might be so accustomed to experiencing because of the medication they are taking or because they have simply lived with these symptoms over time that they don't pay much attention to them. However, those symptoms could become a sign of something far more serious going on inside your body, health experts say.
More than 2 million people in the United States have been diagnosed with atrial fibrillation or A-fib, according to the Mayo Clinic. Even scarier is the fact that one-third of Americans who have it are still undiagnosed. In addition, projections say the number of diagnosed people will increase almost sixfold in the next 30 to 40 years. A-fib is a type of irregular or racing heartbeat that can cause blood to collect in the heart and potentially cause a clot. Conditions that are underdiagnosed occur when there are mild, fleeting or absent symptoms.
"Some medications that people take mirror symptoms of A-fib and cause inaction because they are used to feeling those symptoms. Or we feel a flutter in our chest and we just ignore it," says John Whiting, manager of diagnostic cardiology at Advocate Trinity Hospital in Chicago. "When you just do nothing that means things are eventually going to get worse."
A few examples of symptoms can be slight shortness of breath, fatigue, dizziness and swelling of limbs, which too often are not considered severe enough for most people to give it a second thought. Experts say another reason why the condition either goes undetected or ignored by patients is because the symptoms listed above as well as others can simply last a moment. "Sometimes it can last just a little time and then go away on its own," says Whiting. "And when something goes away on its own, people feel like there are fewer reasons to be concerned. We feel justified by our decision to ignore it."
While certain symptoms may seem vague and understandable if someone accidentally disregards them, one warning sign stands out and should not be ignored—a rapidly paced heartbeat. A normal heart beats about 60 to 100 times a minute. Patients with A-fib can experience a heartbeat five times that amount, which can cause a pounding sensation in their chest.
"A normal heart that has a strong heart beat has a regular pace like the sound of you clapping once every second," says Whiting. "Both the right and left ventricle of the heart have to be working as a team."
While A-fib can occur at any age, it is more common as you grow older. One out of every 10 people over the age of 80 has the condition, according to the National Stroke Association. In addition, it is more common when a person has heart disease or high blood pressure.
Related Posts
Comments
About the Author
health enews staff is a group of experienced writers from our Advocate Aurora Health sites, which also includes freelance or intern writers.