Kids' screen time linked to health risks later in life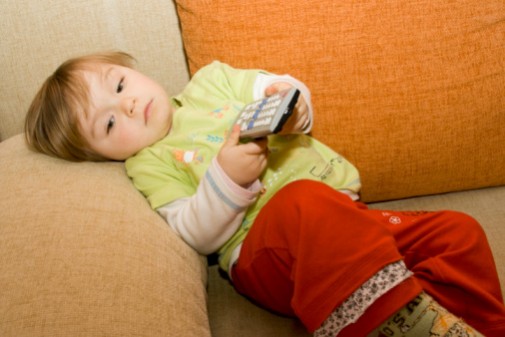 A new report from a Physical Activity and Nutrition in Children (PANIC) study confirms what many people have intuitively known for years. Kids who spend most of their free time in sedentary activities such as watching television or playing video games are potentially damaging their future health.
The PANIC study shows that low levels of physical activity combined with heavy use of electronic media and sedentary, or inactive, behavior were linked to an increased cardiometabolic risk in children. Cardiometabolic risk refers to your chances of having diabetes, heart disease or stroke.
Results of the PANIC study indicated that inactivity and an abundance of screen time lead to a significant risk for Type 2 diabetes and vascular diseases already in kids as young as 6 years old. The highest levels of risk factors were found in children with lowest levels of physical activity and highest levels of electronic media time.
"Pediatricians have been stressing physical activity for quite some time, and these results reinforce these recommendations," says Dr. Yazen Joudeh, a pediatrician with the Center for Adult and Pediatric Wellness, in Chicago Ridge, Ill. and on staff at Advocate South Suburban Hospital in Hazel Crest, Ill. "Parents need to encourage their children to be active and provide opportunities for exercise."
Dr. Joudeh, who also is board certified in obesity medicine, says that it's not just the "big" technology that has to be managed for kids to be as active as possible.
"Today's challenge is not just minimizing time spent sitting in front of the TV or computer, we must now also cut back on time spent idling on mobile devices," he says. "I suggest parents periodically monitor the number of applications on smartphones and tablets, and restrict them to five, or less."
Dr. Joudeh points out that the study showed that children don't need to join organized sports or exercise classes to up their activity levels and lower their cardiometabolic risk.
"Unstructured physical activities such as playing on playground equipment, playing tag, swimming with friends or taking a bike ride with the family all contribute to overall health," he says.
The PANIC study also showed that heavy use of electronic media even has adverse effect on health in kids who are physically active. Dr. Joudeh says this may because of exposure to food ads – primarily junk food and fast food – and snacking in front of screens.
Overall, Dr. Joudeh recommends following the Centers for Disease Control and Prevention guidelines for physical activity for children and adolescents. These include one hour, or more, of physical activity per day, including aerobic activity, muscle strengthening and bone strengthening.
"Parents need to help their children form good habits to follow for the rest of their lives," Dr. Joudeh says. "This includes setting a good active example by being active themselves, as well as promoting a non-sedentary lifestyle from an early age.
"This will pave the way for the children to become healthy adults."
Related Posts
Comments
About the Author
Nate Llewellyn, health enews contributor, is a manager of public affairs at Advocate Medical Group. Nate began his career as a journalist and builds daily on his nearly 20 years of writing experience. He spends most of his free time following his wife to their two sons' various activities.