Is juicing worth the hype?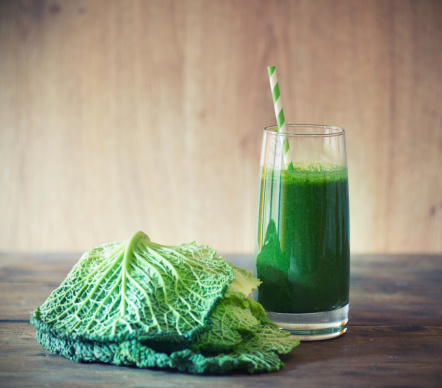 After seeing Kim Kardashian drop 15 pounds in two weeks with the latest juice cleanse, you may be thinking, "Maybe I should try this."
But do these popular health fads really help you obtain a healthy physique or can they actually harm you?
During a juice cleanse, a person's diet is limited to fresh vegetables, fruit juices and water for anywhere from three days to three weeks. While consuming only fruits and vegetables does sound healthy, juicing" can leave out other vital nutrients a body needs to function properly.
"Eating just fruits and veggies doesn't give you the filling protein your body needs," says Michelle Remkus, registered dietitian at the Good Samaritan Health and Wellness Center in Downers Grove, Ill. "It is important to add a protein source like peanut butter, almond milk, whey protein or Greek yogurt if you are solely having a glass of juice as a meal."
Juice cleanses are commonly used to lose weight or to cleanse the body of toxins. In reality, however, juice cleanses might not do either of these things. After a juice cleanse, you might drop a few pounds but the weight you lose is usually just water weight that you will gain back. The nutrients you are depriving your body will actually lead to more food cravings and binge eating since the body is not able to distinguish between a "diet" and actual starvation, Remkus says.
And while you may be cleaning out a few toxins here and there, your body does a great job of that already. The liver, kidneys and intestines filter the unwanted things we eat or drink and get rid of them through urine, bowel movements and sweat.
While the juicing trend to lose weight might not be the best way to go, juicing does have its benefits when done properly. If you do not eat a lot of fruits or vegetables on a regular basis, you can pack all of your essential fruit and veggies for the day into a great-tasting juice, Remkus adds.
Experts advise that regular exercise and eating healthy will help shed pounds at a good rate and keep them off for good; juicing and other quick fixes can't do that.
"The key to long term weight loss success is eating healthy foods, portion control, moderation and exercise," Remkus says.
Related Posts
Comments
About the Author
Sarah Fitzpatrick, health enews contributor, is a public affairs intern with Advocate Good Samaritan Hospital in Downers Grove. She is currently a student at the University of Illinois studying Journalism with a certificate in Public Relations.