Rabies protection for kids and animals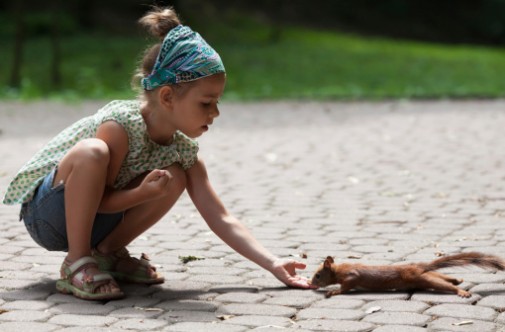 It's the time of year when people are outside and their contact with potential carriers of the deadly rabies virus is greatly increased.
In this century, the number of human deaths caused by rabies in the United States has drastically declined, from more than 100 cases per year to an average of just two or three cases a year, according to the Centers for Disease Control (CDC).
Rabies is caused by a virus. A person or animal can get rabies when an animal with rabies bites you or when saliva or other tissue from an animal with rabies gets into your eyes, nose, mouth or an open sore. The virus travels from the wound to the brain, where it causes swelling, or inflammation. Rabies can kill both people and animals.
In 2012, there were 6,162 reported rabid animals, a 2.1 percent increase from 2011. Among the reported rabid animals, most were raccoons (31.7 percent), bats (27.3 percent) and skunks (25 percent).
Over the last 100 years, rabies in the United States has changed dramatically. More than 90 percent of all animal cases reported annually to the CDC now occur in wildlife, whereas before 1960 the majority was in domestic animals. Vaccination programs have virtually eliminated domestic dogs as carriers of the disease.
"If you're bitten by an animal that you can't guarantee doesn't have rabies, then you are considered exposed and need to receive treatment," says Dr. Deshon Moore, an emergency medicine physician at Advocate South Suburban Hospital in Hazel Crest, Ill.
The longer a patient goes without treatment, the higher the odds are of developing the disease because the virus has a longer time to access the central nervous system. Timely administration of post exposure prophylaxis (PEP), the post exposure vaccination for rabies, is crucial. Most patients also receive a treatment called human rabies immunoglobulin (HRIG).
Dr. Moore explains that once the symptoms of rabies appear, the person rarely survives the disease, even with treatment.
Rabies symptoms include:
Fever
Headache
Weakness
Drooling
Excitability
Swallowing difficulty
Loss of muscle function
Convulsions
Partial paralysis
Rabies in humans is 100 percent preventable, Dr. Moore says. Here are some tips to prevent it:
Avoid animals you do not know. Never touch, keep, feed or hold wild or stray animals. Teach kids to look, not touch wild animals!
Keep your domestic animals current on vaccinations.
If you have a domestic animal, do not let it roam outdoors freely.
Keep garbage lids on tight. Do not leave pet food outside. Otherwise you may attract animals to your home.
Most importantly, Dr. Moore stresses the need for prompt professional medical care if you are bitten by an animal.
Related Posts
Comments
About the Author
health enews staff is a group of experienced writers from our Advocate Aurora Health sites, which also includes freelance or intern writers.