Kids suffer from arthritis too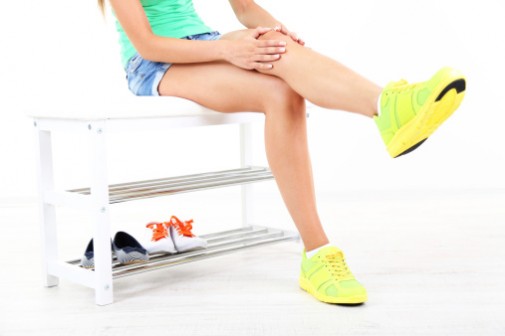 Arthritis doesn't have a preference. It affects anyone.
Nearly 50 million Americans suffer through various forms of arthritis, striking one out of every five adults, becoming the leading cause of disability in the United States, according to the National Institutes of Health. Even more startling is that it affects one out of every 300,000 children. In total, more than 294,000 American children under age 18 have arthritis or other rheumatic conditions, according to the National Institute of Arthritis and Musculoskeletal and Skin Diseases.
"While the issues with juvenile and adult arthritis can be very similar, it is worse for a kid," says Dr. Jay Brooker, an orthopedic surgeon at Advocate Trinity Hospital in Chicago. "It can affect their muscular strength function and their growth. It is a situation that is difficult for a child, especially with their active lifestyle."
Arthritis occurs when there is pain, swelling and stiffness in the joints.
While there are many forms of arthritis, the three most common are osteoarthritis, rheumatoid and juvenile arthritis.
Osteoarthritis, which is the most widespread form, is a progressively degenerative joint disease.
Rheumatoid is the inflammation of the membranes lining the joints, which causes pain and stiffness.
Juvenile arthritis is the autoimmune and inflammatory conditions that can develop in children ages 16 and younger.
By 2030, an estimated 67 million Americans will have arthritis, unless the trend is reversed, according to the Arthritis Foundation. Dr. Brooker says things can be done to help keep your joints strong such as exercising. Every 1 pound of weight loss takes 4 pounds of pressure off each knee, according to the U.S. Department of Health and Human Services.
"The more weight you have on your body, the more it can strain your joints," says Dr. Brooker. "Arthritis is something that people should take seriously because it does have many affects on your everyday life and can be debilitating."
Along with exercising, the other partner of healthy living still remains eating right. That includes balanced meals, proteins, fruits and vegetables. In addition, with body parts working as a team, when one part is ailing it can influence the rest. Arthritis has been tied to diabetes and affecting organs such as the heart.
"Arthritis is something that people think can't happen to them until they are old or if they are athletes always pushing their body to the limit. But it can happen to anyone, and you should take care of your joints because they are vital in so many ways," says Dr. Brooker.
While it is difficult to immediately diagnose juvenile arthritis without tests, doctors say joint swellness is a strong sign, especially when combined with a fever. In addition, sometimes it can be linked to heredity or environmental factors. Typically juvenile arthritis is diagnosed by a mix of physical exams, symptoms, family history, lab tests and X-rays.
Related Posts
Comments
About the Author
health enews staff is a group of experienced writers from our Advocate Health Care and Aurora Health Care sites, which also includes freelance or intern writers.