Parents rank their obese children as 'very healthy'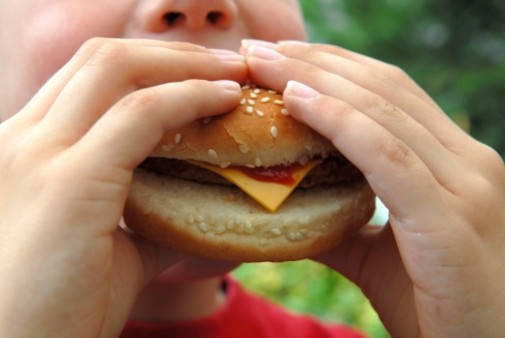 Do parents really see their children for who they are? A University of California, San Diego School of Medicine-led study suggests that parents of obese children often do not recognize the potentially serious health consequences of childhood weight gain or the importance of daily physical activity in helping their child reach a healthy weight.
The study is based on a survey of 202 parents whose children were enrolled in an obesity clinic at the Hasbro Children's Hospital in Providence, Rhode Island in 2008 and 2009. The survey probed parents' readiness to take actionable steps to improve their child's eating habits and physical activity levels. The children ranged in age from 5 to 20 years old, with an average age of 13.8 years. More than two-thirds were female, and almost all (94 percent) were clinically classified as obese.
Although most of the children had been referred to the obesity clinic by a primary care provider and had metabolic markers of obesity, 31.4 percent of parents perceived their child's health as excellent or very good and 28 percent did not perceive their child's weight as a health concern.
"This is a major issue for health care providers," says Dr. Aaron Traeger, pediatrician with Advocate Medical Group in Bloomington, Ill. "Many parents are completely blindsided when we show them the facts that their child's BMI puts them in the "obese" category."
It is also interesting to note that parents indicated a greater interest in helping their child eat a healthy diet than encouraging the pediatrician-recommended hour of daily physical activity.
Specifically, 61.4 percent of parents reported that they were improving their child's eating habits (less junk food, more fruits and vegetables) while only 41.1 percent said they were increasing their child's involvement in active play, sports, dancing or even walking. Both diet and exercise are considered keys to good health, and a growing body of evidence suggests that these health habits are formed early in life.
In terms of physical activity, researchers do not know why parents appear to underemphasize its role in good health, but the finding is consistent with other recent studies that suggest America's youth are largely out-of-shape and sedentary, replacing playtime with "screen time."
Give your child a gentle nudge off the couch with some tips from The American Academy of Pediatrics:
Lead by example: Your activity level sets a powerful example in the home. Parents who make exercise a priority in their own lives will significantly increase the chance that family members will do the same.
Get involved: Participating in family games and activities makes for solid bonding time — and the stuff of good memories. Sharing enthusiasm and a light-hearted challenge will get them moving; having fun will keep them moving.
Limit screen time: Restrict to two hours a day the number of hours your child is allowed to watch TV, play video games, and use the computer. Interactive video games that require the player to perform dance or sports moves can ease the blow of stricter guidelines
Hang loose: Keep the emphasis on fun and enjoyment. The more flexible you can be, the more your child will feel a sense of choice and control.
Eat well: Make the most of the benefits of physical activity by providing good nutrition and well-balanced meals at home.
Spread the word: Share your expectations with grandparents, teachers, and other caretakers to help reinforce healthy activities when your child is away from home.
Related Posts
Comments
About the Author
health enews staff is a group of experienced writers from our Advocate Aurora Health sites, which also includes freelance or intern writers.