Keep your child safe from bedbug bites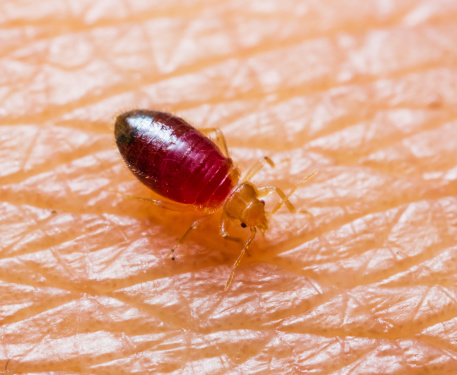 "Sleep tight. Don't let the bedbugs bite." This sweet, little nursery rhyme is often recited by parents to their children while tucking them into bed. Now, the slight mention of the word "bedbug" puts everyone on extremely high alert.
Parents often find they are bringing their children to the pediatrician for treatment of bites and stings from ants, bees, spiders, mosquitoes and ticks. However, bedbug bites are now receiving more attention. Fortunately, Dr. Mark Butterly, pediatrician with Advocate Children's Hospital in Oak Lawn, Ill., bedbug bites are not associated with significant health problems.
"The bugs are not known to transmit other diseases like mosquitoes and ticks do. However, a child scratching the bite sites can cause skin breakdown and, potentially, a bacterial skin infection," Dr. Butterly says.
Despite growing fears of the parasitic insect, the U.S. Centers for Disease Control and Prevention (CDC) and the U.S. Environmental Protection Agency (EPA) saybedbugs have been common throughout U.S. history. Although bedbug populations dropped dramatically during the mid-20th century, the United States is one of many countries now experiencing an alarming resurgence in the insect's population.
Although the exact cause of resurgence is unknown, experts suspect it is associated with bedbugs' increased resistance to available pesticides, greater international and domestic travel and the continuing decline of effective pest control programs at state and local levels. Also to blame may be a lack of knowledge regarding control of bedbugs due to their prolonged absence.
Bedbug Basics
Knowing what a bedbug looks like can help parents keep kids safe.
According to bedbugs.com, here is how these pests can be identified:
About a quarter of an inch in length
Reddish-brown color usually, although sometimes a much lighter straw color.
Flat and oval-shaped, which is why they are sometimes referred to as Mahogany Flats
Similar in size to an apple seed or a ladybug
Baby bedbugs are significantly smaller than adults, measuring less than 6 millimeters. They usually hide during the day in or around beds and crevices in chairs, couches, curtains, rugs, dressers, cracks of walls and floors, even behind wallpaper.
Bedbugs come out at night in search of food, which means blood often taken from sleeping people. After their blood meal, bedbugs don't stay on a person for very long. Instead, they hide nearby, often in clothing or luggage, allowing them to spread when belongings are moved to another location.
Typically, a person does not feel the actual bedbug bite. However, after a person has been bitten, the site will become itchy. Bedbug bites are small, red bumps (similar to mosquito bites), and they sometimes occur in a line on the body, according to bedbug.com.
Dr. Butterly urges parents to keep an eye out for bedbug bites on their children and to monitor the bites should they appear. "If the small, red dots appear to be enlarging or become warm, swollen and tender or if the child develops a fever, a secondary bacterial skin infection may be occurring, and the child should be seen by a doctor," Dr. Butterly says.
If you suspect your child has been bitten by a bedbug, Dr. Butterly offers the following tips:
Wash the child's skin at the sites of the suspected bites with soap and water.
Apply an over-the-counter, anti-itch cream or oral medication to control itching.
Limit excessive bedding and plush toys in and around a child's bed.
If bedbugs or bites are found, an exterminator is needed to eliminate the pests.
If the medication does not relieve the itch, a doctor may prescribe additional medication.
Related Posts
Comments
About the Author
health enews staff is a group of experienced writers from our Advocate Aurora Health sites, which also includes freelance or intern writers.