Can we stop workplace violence?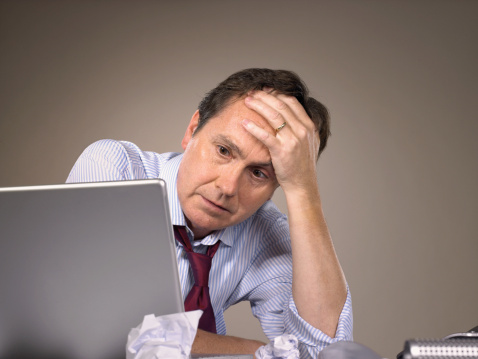 No matter if you work at a suburban school, a downtown office building, a rural shopping center or almost anywhere else, no one is immune from workplace violence.
The issue was brought to the forefront when a gunman opened fire in an office in the Chicago Loop last week. Employers and employees alike should take threats seriously and be aware of the behavior of the people around them, according to an expert in workplace violence.
"If people are escalating in their language or tightening their fists, that's something to be wary of," said Sarah Katula, an advanced practice nurse and Ph.D. in psychiatry at Advocate Good Samaritan Hospital in Downers Grove, Ill. "Workplace violence is a really big issue."
Homicide is the fourth leading cause of fatal occupational injuries in the United States, according to the U.S. Department of Labor, and nearly 2 million American workers reported being victims of workplace violence each year.
Employers should invest in psychological profiles, threat assessment tools and other resources to weed out potentially dangerous employees during the hiring process, Katula advises. Human resources departments should educate their workforce on how to identify and report aggressive language or potential threats, she adds.
"People need to know what to do," Katula said. "There needs to be training."
Companies that are downsizing, closing branches or making other operational changes that will negatively impact staffing should put plans in place to deal with disgruntled employees, Katula said. Involve the security or public safety team, she advises. Published reports of the Chicago office shooting said the gunman was recently demoted.
"What would be interesting to know is if this employee showed any signs that he might be disgruntled," Katula said.
The Centers for Disease Control and Prevention's National Institute for Occupational Safety and Health offers training and education on workplace violence.
Related Posts
Comments
About the Author
Lisa Parro, health enews contributor, is manager of content strategy for Advocate Aurora Health. A former journalist, Lisa has been in health care public relations since 2008 and has a master's degree in journalism from Northwestern University. She and her family live in Chicago's western suburbs.