Does chemo define a cancer patient?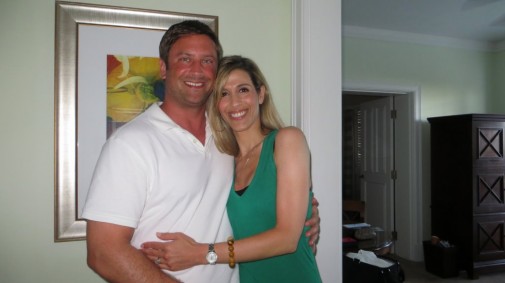 Am I less of a cancer patient because I chose to not have chemo? I feel that way at times…
I always cringe when the question "did you have chemo?" is asked from a fellow survivor. I automatically feel like I'm being judged. I cannot help but think that someone who chose or had no choice in the matter looks at me and thinks "she had it easy."
I just want to clarify that it WAS in my treatment plan: surgery, chemo, radiation and five years of tamoxifen. There are a lot of advanced tests they can run now that let you know your chances of reoccurrence, and in my case chemo was only going to change it by 6 to 8 percent. It was not enough for ME and I'm completely aware that 1 percent would be enough for some people; however, I felt the risks outweighed the benefits.
I have said before in past blogs that this is a personal journey for every single person who has ever had to hear those unfortunate words. One would think that there is an automatic feeling of family and support from the survivors club; for the most part, that has been true.
As with anything, there are always exceptions. I can brush off some of the things that non-cancer people say to me because they have no idea, they don't know what it feels like to get a diagnosis that changes your life, but survivors are supposed to know.
These are the people that should have a basic idea and understanding of the treatment process, the emotions, the decisions, sacrifices and the possible outcomes that come along with cancer. To hear someone belittle my cancer who is familiar with my struggles is disheartening. There should be no judgment, just empathy and understanding.
I have personally heard from another breast cancer survivor, "Well, you had a good one." Is there really any "good" cancer?  Don't get me wrong, I'm so grateful for how my story turned out, I know it could have easily went the other way, but I don't feel like ANY cancer stories should be compared, it's not fair.
There are obviously different types of cancer; destructive, intrusive, not going to back down cancer; that no matter what the treatment, unfortunately, the disease wins. Then there are the not so aggressive, respond great to treatment kind of cancers.
If I had a choice, I wouldn't pick either, they both (for lack of a better word) suck for different reasons. Just like there are no two people alike, I feel it's the same way with a cancer diagnosis. There is no cookie cutter cancer patient, or treatment plan.
This is a club that nobody asks to join, and no matter how full it is, unfortunately, there will always be new members. There are no presidents, vice-presidents or board members of this club, just members who are all in the same boat when it comes down to it; wishing to cancel the membership, but can't because once you're in, it's for life.
Related Posts
Comments
About the Author
Jeannine Canino Bieda has worked in the Options industry for the last 14 years and cannot imagine doing anything else; she enjoys all the craziness, the good, the bad & the ugly! She is a breast cancer survivor. She is married to the love of her life and does not have any children but hopefully that will change one day. She is a proud Southsider but lives in Evanston now because it's where her husband is from; she learned quickly, you can take the girl out of the Southside but you can't take the Southside out of the girl! She is highly addicted to reality shows & gossip magazines and is not ashamed of it.