Gay teen's eye donation rejection raises questions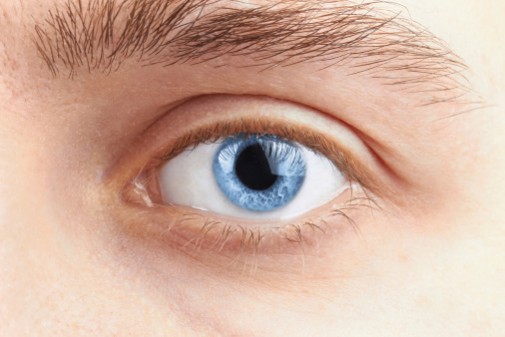 According to close friends and family and published reports, Alexander Betts, Jr. had a difficult time fitting in. The 16-year-old resident of a small Iowa town struggled with acceptance, being openly gay, of mixed race and having a cleft lip. These issues were reportedly what led the teen to commit suicide last year.
Betts' last request was the donation of his organs to help save other lives. His heart, liver kidneys and lungs all reportedly went to waiting recipients. However, according to a report by the Washington Post, the teen's eyes were rejected for donation under the current U.S. Food and Drug Administration's (FDA's) guidance for eligibility determination for organ and tissue donors.
These guidelines, put in place at the start of the HIV/AIDS epidemic in 1983, prohibit organ, tissue and blood donation from "men who have had sex with another man in the preceding five years," due to risk for human immunodeficiency virus (HIV) and hepatitis B. Recently, the American Medical Association (AMA) recommended ending the decades-long ban on gay men donating blood, based on improved testing methods, a dramatic decline in U.S. HIV diagnoses and a continued need for blood donations.
While the AMA and others have accused the current guidelines as discriminatory, the FDA states the "deferral policy is based on the documented increased risk of certain transfusion transmissible infections, such as HIV, associated with male-to-male sex and is not based on any judgment concerning the donor's sexual orientation."
However, medical experts, including the AMA, agree that the rule should be reviewed and possibly rewritten to update for the past thirty years' worth of understanding and technology.
"We have so much more sophisticated testing than in 1983. I'm really surprised this guideline is still in effect," says Dr. Catherine Creticos, infection control specialist with Advocate Illinois Masonic Medical Center in Chicago. "It's definitely time to analyze this more fully and consider revising."
Dr. Creticos says, for one, that gay men are not the only population at risk for HIV and hepatitis.
"The guidelines are in place to eliminate as much risk as possible. And yes, the gay population is still at higher risk, to some extent, but other populations are at risk, as well," she says. "It's definitely time to take a look at the guidelines and determine if they are still the best way to protect organ and blood donation recipients."
For instance, Dr. Creticos suggests that, rather than focusing questions on men having sex with men, the guidelines focus on unprotected sex for everyone.
"The integrity of the donor is still very important," she says. "There is a lack of knowledge that plays into this, as well. Donors may not know their status or be able to answer the questions fully."
For instance, Dr. Creticos says current guidelines rely on self-identification or knowledge of the habits and experiences of the donor by family members carrying out last wishes. In Betts' case, his mother knew the teen identified as gay, but was unable to confirm whether or not he'd had sex with another man in the years preceding his death. In addition, there are other diseases, such as Lyme disease, that are not questioned or tested for in organ tissue and blood donation.
She says the new generation of antigen/antibody testing for HIV, which can determine infection within just a few weeks, rather than months or years, as with older testing, makes the need for such restrictions antiquated.
Related Posts
Comments
About the Author
health enews staff is a group of experienced writers from our Advocate Aurora Health sites, which also includes freelance or intern writers.