ALS challenge raises awareness, treatment remains difficult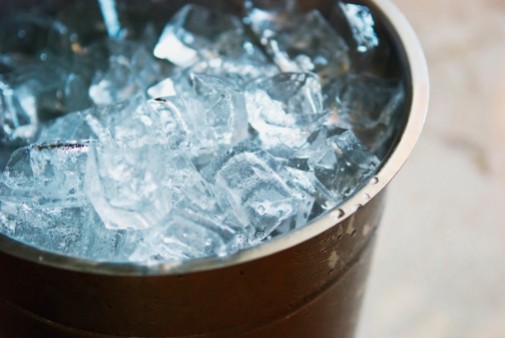 Most know someone who has taken the ice bucket challenge, but chances are, they may not know someone suffering from the neurodegenerative disease the immensely popular initiative supports.
Facebook and Twitter feeds are buzzing with videos of people rising to the challenge. Yet, research around amyotrophic lateral sclerosis (ALS), commonly known as Lou Gehrig's disease, has been largely silent – making diagnosis and treatment a true challenge.
"It's a difficult diagnosis that is done by excluding other symptoms that can present like ALS," says Dr. Mohamed Ghumra, neurologist on staff at Advocate Sherman Hospital in Elgin, Ill. "Recently there has been a lot of awareness with the reinvention of the ice bucket challenge, but unfortunately, this is a relentlessly progressive, incurable disease."
Approximately 5,600 people in the U.S. are diagnosed with ALS each year, with an average of 15 people are diagnosed each day, according to the ALS Association. As many as 30,000 people may currently be affected by the disease, which is responsible for two deaths per 100,000 people.
"A lot of research is being done, but since the disease is not that prevalent, there hasn't been that much progress," Ghumra says. "Once the diagnosis is made, the treatment is purely supportive."
However, the ice bucket challenge has gone viral, helping bring in more than 1.9 million new donors to the ALS Association. The challenge involves dumping a bucket of ice water on someone's head to promote awareness, donate to research and nominate others to complete the challenge.
As of Tuesday, the ALS Association had received $88.5 million in donations compared to $2.6 million during the same time period last year, July 29 to Aug. 26. And, the challenge is being shared by the masses on social media sites, with people like Facebook founder Mark Zuckerberg and Microsoft founder Bill Gates accepting the challenge, to name a few.
The unrelenting disease attacks nerve cells and pathways in the brain and spinal cord. When the cells die, voluntary muscle control and movement dies as well.
Symptoms include weakness, cramps, atrophy, and twitching of the muscles, Ghumra says. That is followed by swelling issues, speech difficulties and breathing problems.
The disease doesn't involve bladder or bowel problems, ocular muscle movements or memory loss.
Other sicknesses that present symptoms similar to ALS include multiple sclerosis, spinal stenosis, Parkinson's and motor neuropathies. The most useful test is an electromyography for the nerves.
"Depending on which part of the nervous system that is affected, you will have different symptoms of the disease," Ghumra says. "The tough part is, as this disease progressively gets worse, the patient is cognitively aware of what's going on."
In 1993, the Federal Drug Administration approved Rilutek, a drug that extends survival by only a few months.
Since then there has been no disease modifying therapy.
"Supportive care is best provided through multidisciplinary teams of health care professionals aiming to relieve symptoms and improve quality of life with the disease," Ghumra says.
The team typically consists of a neurologist, physical therapist, occupational therapist, registered nurse, speech therapist, nutritionist, social worker, psychologist, respiratory therapist and hospice.
The needs vary depending on symptoms and disability with adaptive devices to maintain independence and safety.
The average life expectancy of a person with ALS is two to five years from time of diagnosis, data shows. Half of those affected live at least three years or more, about 20 percent live five years or more, and about 10 percent survive more than 10 years.
"Awareness of the disease has not been in the limelight until now," Ghumra says. "Hopefully with more funding comes more research, and we can improve the diagnosis and treatment methods for this crippling disease."
Employees at the suburban Chicago hospital,  Advocate Sherman, accepted the challenge Wednesday from another Elgin hospital, Presence Saint Joseph. They then continued the viral trend and challenged the hospital's own medical staff.
Click here to check out the video of more than 40 Advocate Sherman Hospital employees taking the ice bucket challenge.
Related Posts
Comments
About the Author
health enews staff is a group of experienced writers from our Advocate Aurora Health sites, which also includes freelance or intern writers.