Are breastfeeding moms getting the support they need?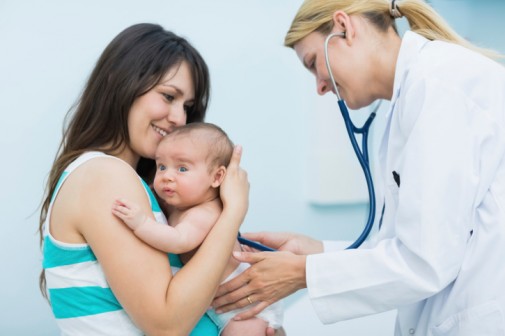 Many women are intent on breastfeeding their newborns to provide them with the most optimal source of nutrition, while reaping health benefits for themselves. Although breastfeeding is a natural process, it can often be challenging and frustrating for new moms who are unsure about where to turn for help once they are discharged from the hospital.
Researchers from the University of Georgia underscore this frustration by revealing in a recent study that a whopping 75 percent of mothers report little or no support from their doctors or hospital staff on breastfeeding concerns and issues.
As part of the study, published in the Journal of Neonatal Nursing, researchers interviewed more than 20 mothers on their breastfeeding experience and determined that support from clinicians and peer groups is crucial in shaping a positive breastfeeding experience.
Study leaders said it is essential that clinicians share honest breastfeeding information to prepare mothers for challenges that may arise. Common concerns for breastfeeding women include breast pain, worry that the infant will not latch onto the breast properly and uncertainty about proper milk quantity. Past studies have found that women often stop breastfeeding when they are out of the hospital if their concerns are not quickly addressed.
"We wanted to identify barriers to recognize areas of improvement to ensure breastfeeding women are well supported," said lead study author, Rachel Powell, in a news release. "Breastfeeding has significant health benefits not just for the baby, but for the mother as well."
Just this week, a separate study, published in the journal Pediatrics, found that breastfeeding benefits can go years past infancy days. The research showed that children breastfed according  to American Academy of Pediatrics (AAP) guidelines are more likely to make healthier choices – drinking more water and consuming more fruits and vegetables, for example – by six years of age. The AAP recommends exclusively breastfeeding for the first six months of a baby's life and then steadily adding solid foods, while continuing breastfeeding until at least the baby's first birthday.
Gail Gorecki, registered nurse and coordinator of lactation services at Advocate Christ Medical Center in Oak Lawn, Ill., agrees that ongoing support and education are important for every mother — from pregnancy until their baby is weaned — to ensure the mother keeps breastfeeding as long as possible.
" Time spent in the hospital after delivery should be used to give new mothers the support and education required to become competent and comfortable with feeding their new babies," says Gorecki. "While in the hospital, we arrange for new mothers to meet with a lactation consultant right after delivery or in her postpartum room daily to help with latching issues or answer any questions."
Gorecki added that mothers also need support once they return home.
"All mothers who deliver at our hospital are encouraged to call us to discuss any breastfeeding questions or concerns. They can schedule an appointment with a certified lactation consultant to help support the breastfeeding experience," she says.
Breastfeeding exclusively can be challenging, but women who have a strong support system in their clinicians, family and employer will find more success when feeding their baby.
Do you have a question on breastfeeding? Submit a question here for an Advocate certified lactation consultant.
Related Posts
Comments
About the Author
Julie Nakis, health enews contributor, is manager of public affairs at Advocate Children's Hospital. She earned her BA in communications from the University of Iowa – Go Hawkeyes! In her free time, she enjoys spending time with friends and family, exploring the city and cheering on the Chicago Cubs and Blackhawks.