A wholesome approach to school lunches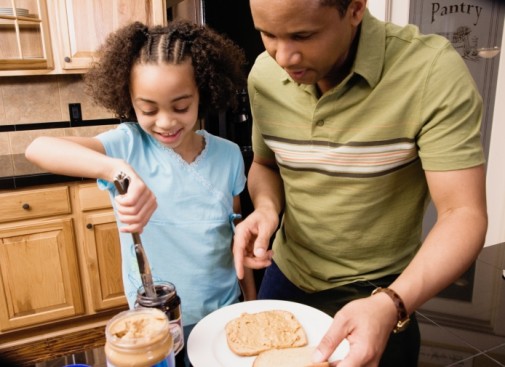 With childhood obesity rates continuing to climb, experts are prompting parents to include whole foods — foods that "come in their own packages"— for their kids' back-to-school lunches.
"Kids need a good lunch at school, something that will help them concentrate and focus throughout the afternoon," says Barbara Melendi, registered dietitian with Advocate Illinois Masonic Medical Center in Chicago. "Staying away from the overly processed foods—lunch meats, white bread, chips and cookies—ensures they'll get all the nutrition they need to recharge for the rest of the day."
Whole foods are those that are eaten in their natural state, with all of their nutritious value completely intact, Melendi says. They include whole fruits and vegetables, whole grains and beans.
"Whole foods are much more nutritious than refined and processed foods because nothing has been stripped away," Melendi says. "It's really the difference between an apple and a processed fruit snack, like a roll-up. The processing removes much of the nutritional value and leaves a sweet-tasting, high-calorie snack with little actual nutrient left."
Additionally, the American Academy of Pediatrics recommends focusing on consistently good nutrition, as opposed to counting calories, which could pose a health risk for growing children.
Here are some of Melendi's suggestions for filling your children's lunchboxes this school year:
One serving of fruit—sliced apple, orange, banana, grapes, raisins or dried apricots
One serving of veggies—carrot or zucchini sticks, sugar snap peas, edamame, sweet pepper rings or cucumber spears
A sandwich—whole wheat bread or tortilla topped with natural peanut butter, low fat cheese or hummus spread
Dips—hummus, guacamole or ranch dressing to dip the veggies into to keep it fun
Chip alternatives—whole wheat pretzels or crackers, sesame sticks, baked whole wheat pita crisps
Fat-free milk or water or a small 4 oz. 100 percent juice box—skip the high-caffeine, no nutrition sodas or juice drinks
Just say no to kid's yogurts, fruit rolls and snacks, granola bars and lunch meats, she says. These overly processed foods remove most of the nutritional value in favor of flavor and convenience, Melendi adds.
Further, it's important for your children to have a say in their lunch if you expect them to eat it, Melendi says. Offering them a choice of carrot or zucchini sticks, hummus or guacamole, will keep them involved while you maintain control of what is going into their stomachs.
"These are simple choices that any parent can make and may even make packing your kids' lunches easier," she says. "Ensuring that they get enough of a variety of nutritious foods will set the stage for a lifetime of healthy eating habits."
Related Posts
Comments
About the Author
health enews staff is a group of experienced writers from our Advocate Aurora Health sites, which also includes freelance or intern writers.