The connection between bullying and nightmares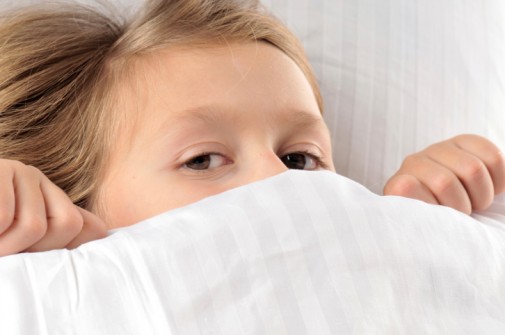 Bullying continues to be an issue in schools, online and in daily life for children and teens. But what most parents may not realize is that their children and teens may experience nightmares due to being bullied.
A 2014 study in the journal Pediatrics examined 6,400 children between the ages of 8 and 12. Each child completed a survey with questions about bullying and sleeping problems. Results showed that 24 percent of bullied children had nightmares.
According to the American Academy of Pediatrics (AAP), nightmares are scary dreams that often happen during the second half of the night when dreaming is most intense. Children may wake up crying or feeling afraid and may have trouble falling back to sleep.
Dr. Christopher Jamerson, pediatrician with Advocate Children's Hospital in Park Ridge, Ill., says there are preventive measures parents can take to help kids who may be dealing with nightmares:
Stick to a consistent bedtime routine and time. Ensure your child is also getting the appropriate amount of recommended sleep for their age.
Keep track of how often your child experiences nightmares. The AAP recommends parents keep a diary, which could include the number of hours they sleep, how often they wake up during the night, what helps them fall asleep and if possible, any behaviors changes.
Look for causes of stress in your child or teen's life. If you notice any behavior changes in your child or teen, the AAP recommends talking to them to determine if the stress os related to school or potential bullying.
The AAP also provides the following helpful tips on how parents can help their children and teens when a nightmare is occurring:
If your child or teen screams and cries in the middle of the night, be sure to go to them right away and comfort them. This type of behavior shows that the child or teen just had a nightmare. Remind them that it's only a dream.
Keep a light on in the room. The child or teen are more likely to be less scared when there is no darkness in the room.
When ready, encourage your child or teen to go back to sleep. Children and teens need a good night's sleep. Make sure they feel relaxed and are no longer thinking about the nightmare they had.
Dr. Jamerson says it's important for parents to remember to stay calm and to not wake the child, as the nightmares are most times more scary for the parent than the child.
Related Posts
Comments
About the Author
health enews staff is a group of experienced writers from our Advocate Aurora Health sites, which also includes freelance or intern writers.